What is it?

Singapore Workforce Skills Qualifications (WSQ) is a national credential system that trains, develops, assesses and certifies skills and competencies for the workforce.
WSQ-accredited courses take reference from the skills developed under the Skills Frameworks. The Skills Framework provides key information on the job roles and skills that an individual needs to perform various job tasks and to stay transferable.
WSQ is underpinned by a strong quality assurance framework. From developing Technical Skills and Competencies and Critical Core Skills, to approving training providers and awarding WSQ qualifications, stringent criteria are applied to ensure the necessary standards and delivery. A structured and efficient system has been established to help build a strong training infrastructure that supports Singapore's workforce development.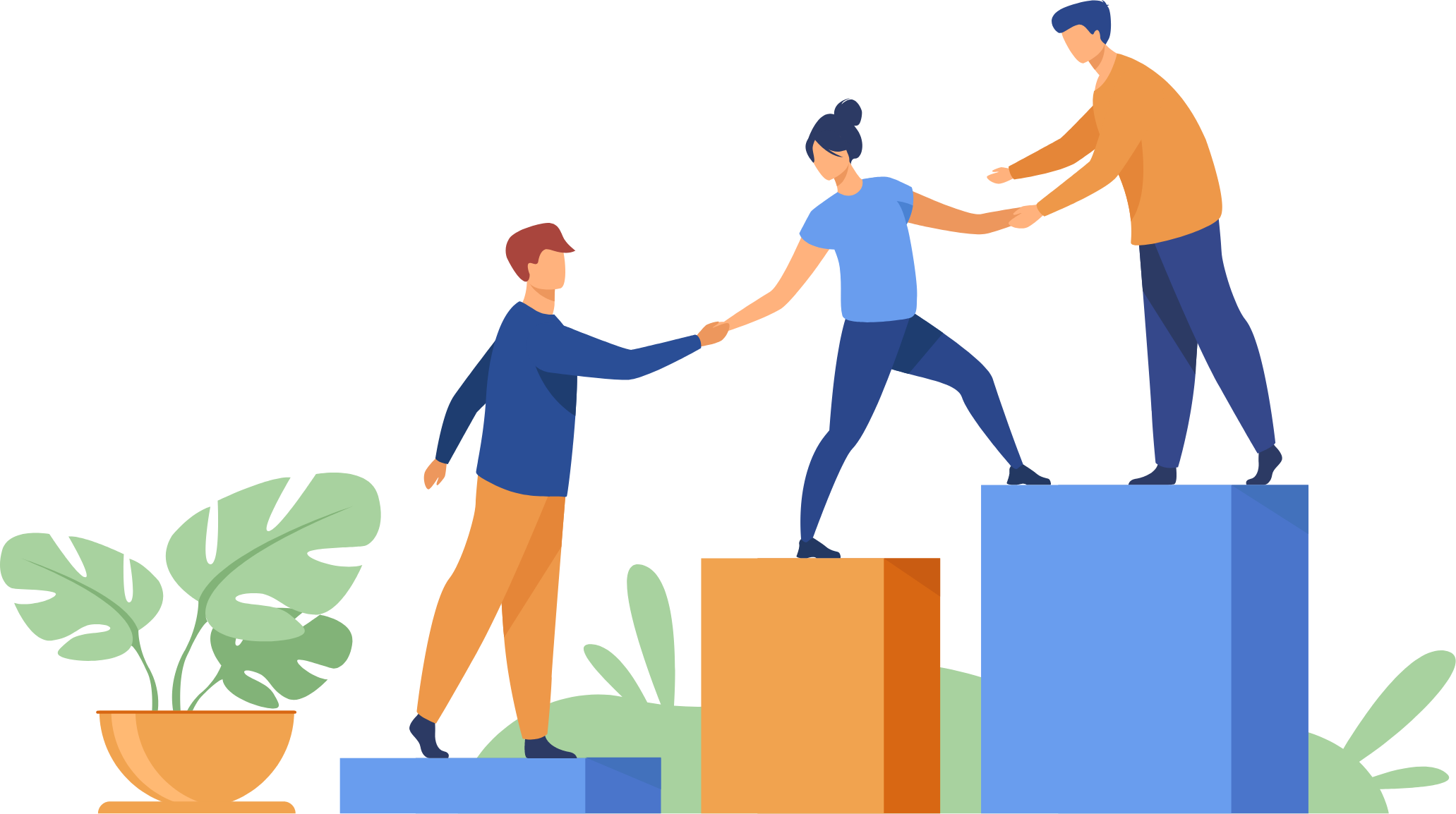 How does it work?
Relevance: A competency-based system, designed to develop job role-specific skills and competencies, as well as critical core skills and competencies that are required across job roles.
Open Access: No academic pre-requisites needed for entry and recognises prior learning, such as work experience and credentials. Offers bite-sized modules leading to the award of a Statement of Attainment, which an individual may acquire leading up to a full WSQ qualification.
Progression: Makes available skills and qualification pathways which align to the Skills Framework for the respective sectors.
Authority: Statements of Attainment and qualifications are quality assured and awarded by SkillsFuture Singapore and/or in partnership with established awarding bodies.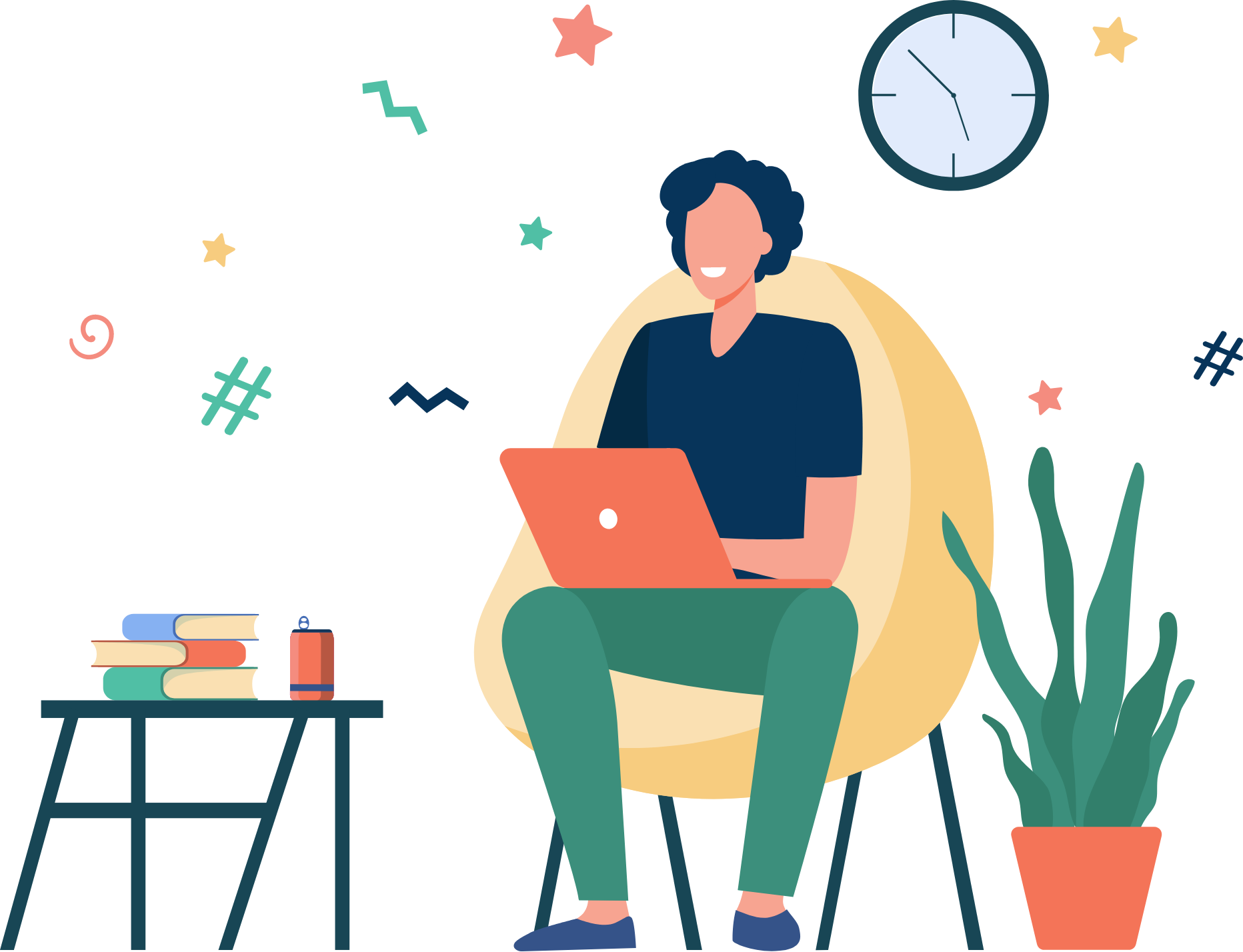 Benefits
Individuals
Employers
Training Provider

Plan career and acquire new skills to enter a new sector or job role
Upgrade skills and advance career

Provide quality assured and industry-relevant training choices
Guide training and development planning

Articulate clear training outcomes
Develop and deliver training programmes that meet industry need

Achieve qualifications and certifications that demonstrate skill sets to employers
Guide performance management
Obtain mark of recognition as an approved training provider of WSQ
Obtain portable credentials to improve employability and mobility

Strengthen in-house training capabilities

Assess and certify skills and competencies against industry established work standards
Facilitate recruitment of competent staff who are certified and equipped with the required skills and competencies
Qualifications and Skills
SkillsFuture Singapore believes in making WSQ practical and flexible to help Singapore's workforce adapt, grow and develop. WSQ does this by offering bite-sized training modules to enable learning at the individual's own pace. Upon completion of each module, a Statement of Attainment (SOA) will be awarded. Relevant SOAs can be accumulated to achieve WSQ Qualifications.
The different levels of WSQ qualifications are as follows:
From November 2014, electronic certificates (e-Certs) are issued for SOAs and WSQ Qualifications.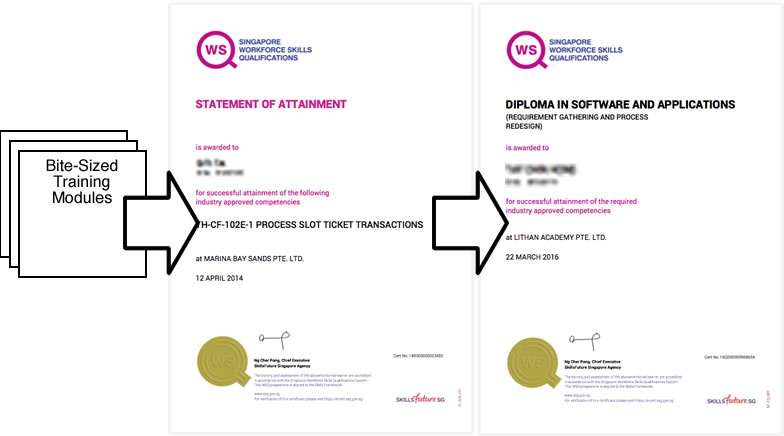 For more information, please go to WSQ Electronic Certificates (e-Certs) page.
Technical Skills and Competencies
WSQ training aligns with the skills needs of the current and future economy and reference the Technical Skills and Competencies (TSC)s from the Skills Frameworks. The Skills Frameworks were developed progressively, starting in 2016, to support the Industry Transformation Maps.
*Please click here for the full list of Skills Frameworks.
Critical Core Skills
Critical Core Skills are transferable cross-cutting skills and competencies that enable individuals to acquire technical skills and competencies, and facilitate their job mobility.
Find out more about Critical Core Skills here.