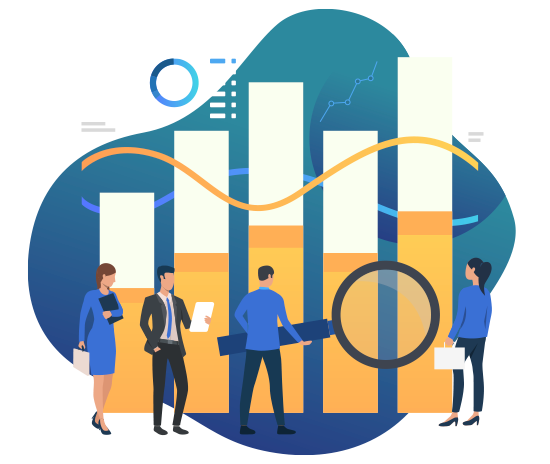 What is it?
The Training Quality and Outcomes Measurement (TRAQOM) initiative consists of two perception surveys to capture trainees' feedback on the quality and job/careers impact of courses funded by SSG and courses eligible for SkillsFuture Credit (SFC).
It was primarily set up to help:
Learners make more informed training choices by referencing the TRAQOM ratings on the MySkillsFuture portal;

Training Providers improve course offerings by referencing their TRAQOM survey data; and

MOE's/SSG's and other government agencies' to review and inform policies and regulations (e.g., SSG's funding policies).
The TRAQOM surveys are administered by Qualtrics, an SSG-appointed vendor:
Course Quality Survey: Administered on the last day of the course to measure trainees' perception on the quality of training; and
Jobs/Careers Impact Survey: Administered six months after the end of the course to measure trainees' perception on how well the course has impacted their work and careers.
The generic QR code and URL link for access to TRAQOM Quality Surveys are featured below.
Trainees are encouraged to complete the Quality Survey via the generic QR code by keying in:
Last four NRIC/FIN characters; and
Six-digit course run ID.
As part of the system verification rules, learners are only allowed to key in the above login verification information for a total of four times (one initial try and three subsequent retries). For learners who are not able to complete the Quality Surveys via QR code (e.g., exhausted the four attempts to key in the correct login verification information, or absent on the last day of course, please check your email or SMS inbox for the Quality Survey invite and to complete it upon receiving it.
Access the survey here.
Survey Invites via Email and SMS
If the Quality Surveys are not attempted or completed via QR code on the last day of course, learners will receive an email or SMS (if email is not available) invitation with the link to access the survey.
Jobs/Careers Impact Survey is administered solely via email or SMS (if email is not available). Below are the screenshots of the invites.
| | |
| --- | --- |
| Quality Survey Email Invitation | Quality Survey SMS Invitation |
| | |
| Jobs/Careers Impact Survey Email Invitation | Jobs/Careers Impact Survey SMS Invitation |
| | |
Email Phishing and SMS Scams Alerts
As the TRAQOM Surveys are administered via Qualtrics, learners are reminded to check that the clickable links have a ".qualtrics.com" domain name and that you land on a Qualtrics page (you can check that the URL on your browser reflect a ".qualtrics.com" domain name) after clicking the survey link.
Please note that, as part of the TRAQOM Survey administration, SSG will never ask for: (i) personal identification (e.g., NRIC), and (ii) financial and payment information (e.g., bank account information, credit card / debit card details and SMS OTPs).
If you were wrongly administered any of the TRAQOM Surveys, you may alert us via the SSG feedback portal:
https://service-portal.skillsfuture.gov.sg/s/feedback/
.
If you suspect that you are a victim of fraud or receive emails and SMSes from unknown sources, you may report via
ScamShield
mobile app, an initiative by the Singapore Police Force and the National Crime Prevention Council. The features of ScamShield include the following:
Block scam calls – ScamShield compares an incoming call against a list maintained by the Singapore Police Force to determine if the number has been used for illegal purposes and blocks it.
Detect scam SMSes – When you receive an SMS from an unknown contact, ScamShield will determine if the SMS is a scam using an on-device algorithm, and filter the messages to a junk SMS folder. Scam SMSes will be sent to NCPC and SPF for collation to keep app updated and help protect others from such scam calls and messages.
Report scam messages – You can also report scam messages from other chat apps such as WhatsApp, Wechat, IMO, Viber, etc. You can forward the messages via ScamShield's in-app reporting function.
For more information on ScamShield, please visit:
https://www.scamshield.org.sg
TRAQOM Surveys
There are two TRAQOM surveys:
Survey on Course Quality
Survey on Course Impact on Work and Career