RECIPIENTS OF SKILLSFUTURE FELLOWSHIPS 2019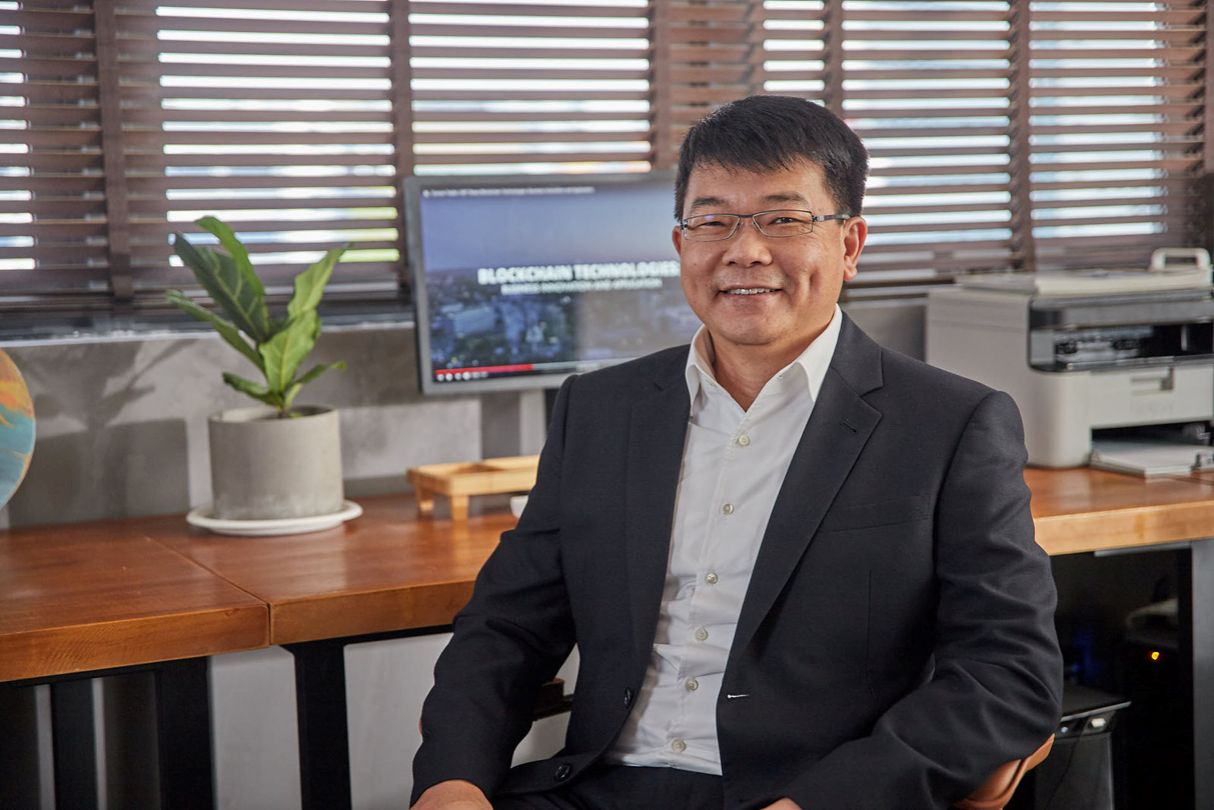 Andrew Chow
Head of Compliance, SE Asia
BNP Paribas
Andrew has over 30 years of experience, and was amongst those first appointed as dedicated compliance officers for banks in Singapore. As an Institute of Banking and Finance Distinguished Fellow, Andrew participates in the Anti-Money Laundering/Counter-Financing of Terrorism Industry Partnership steering committee, and co-chairs the Singapore Chapter of Association of Certified Anti-Money Laundering Specialists. He plans to deepen his knowledge in the digital space, such as distributed ledger technology.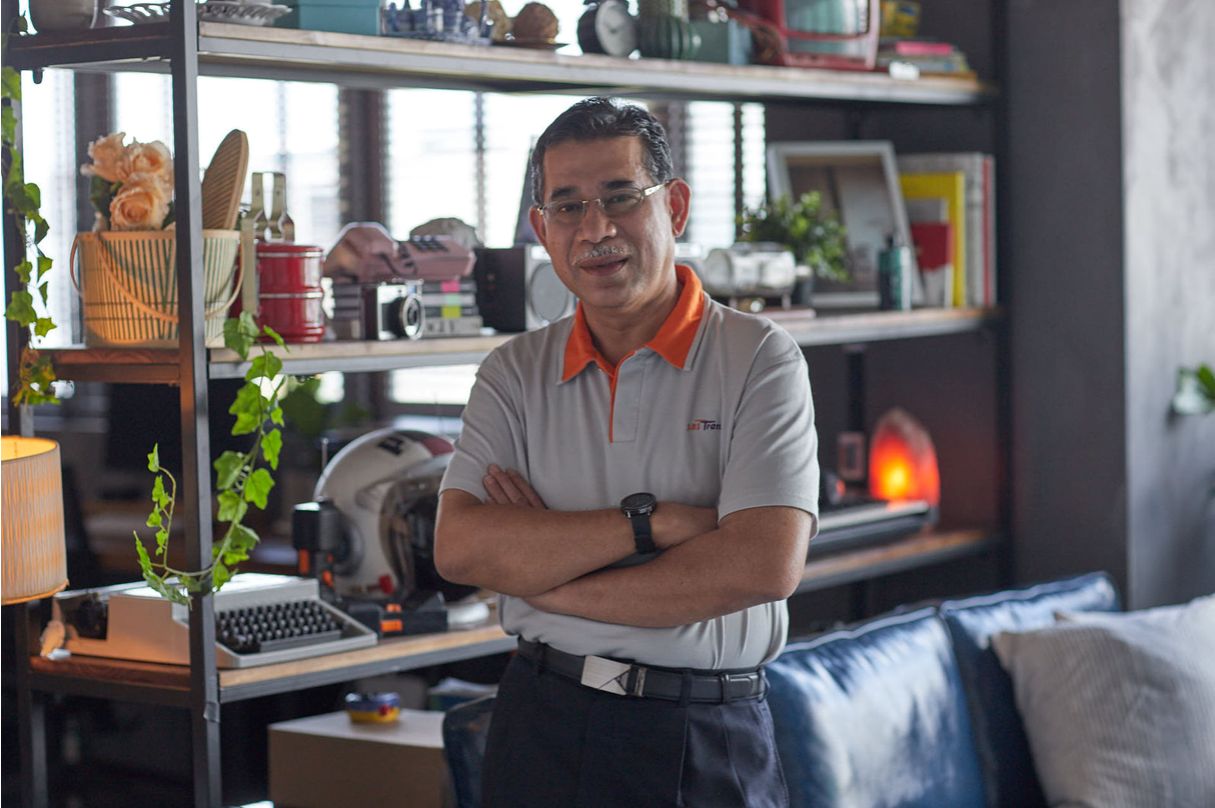 Arifin Bin Abdul Talib
Senior Manager
SBS Transit Ltd
Arifin joined the railway industry in 1985, where he progressed from a Senior Executive to a Senior Manager. An avid learner, he attends courses, reads and talks to experts in the field. Arifin also received certification as an On-the- Job Training Instructor through Singapore Workforce Skills Qualifications (WSQ) Advanced Certificate in Training and Assessment to improve his training skills, to better coach new hires and his SkillsFuture Earn and Learn trainees.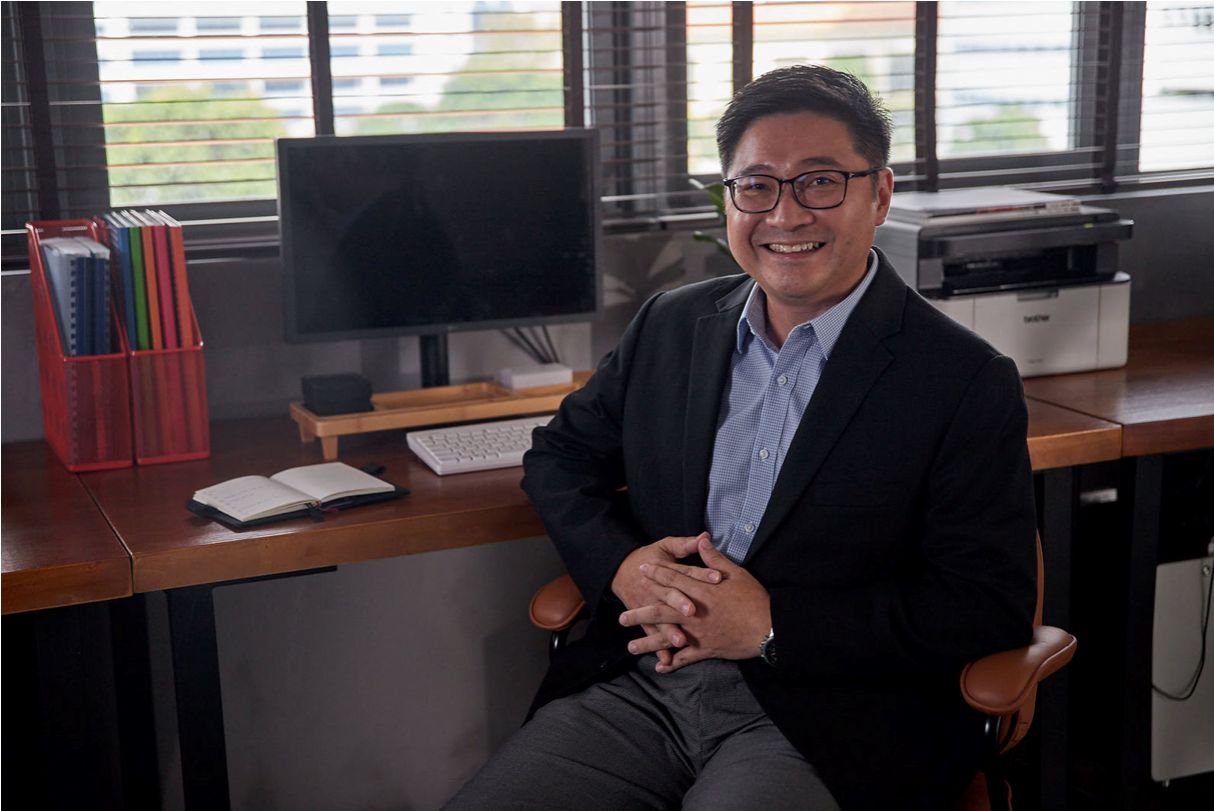 Chan Cheow Soon, Winston
Group Managing Partner
FT Consulting Pte Ltd
Winston is the first Singaporean to have completed the Advanced International Certificate Course in Intellectual Property (IP) rights in Korea. He is also recognised by IAM Strategy 300 in 2018 and 2019 as one of the world's top IP strategists. To enhance his skills, he aims to further deepen his knowledge in IP valuation. To help build the sector's talent pipeline, he mentors participants from Professional Conversion Programme.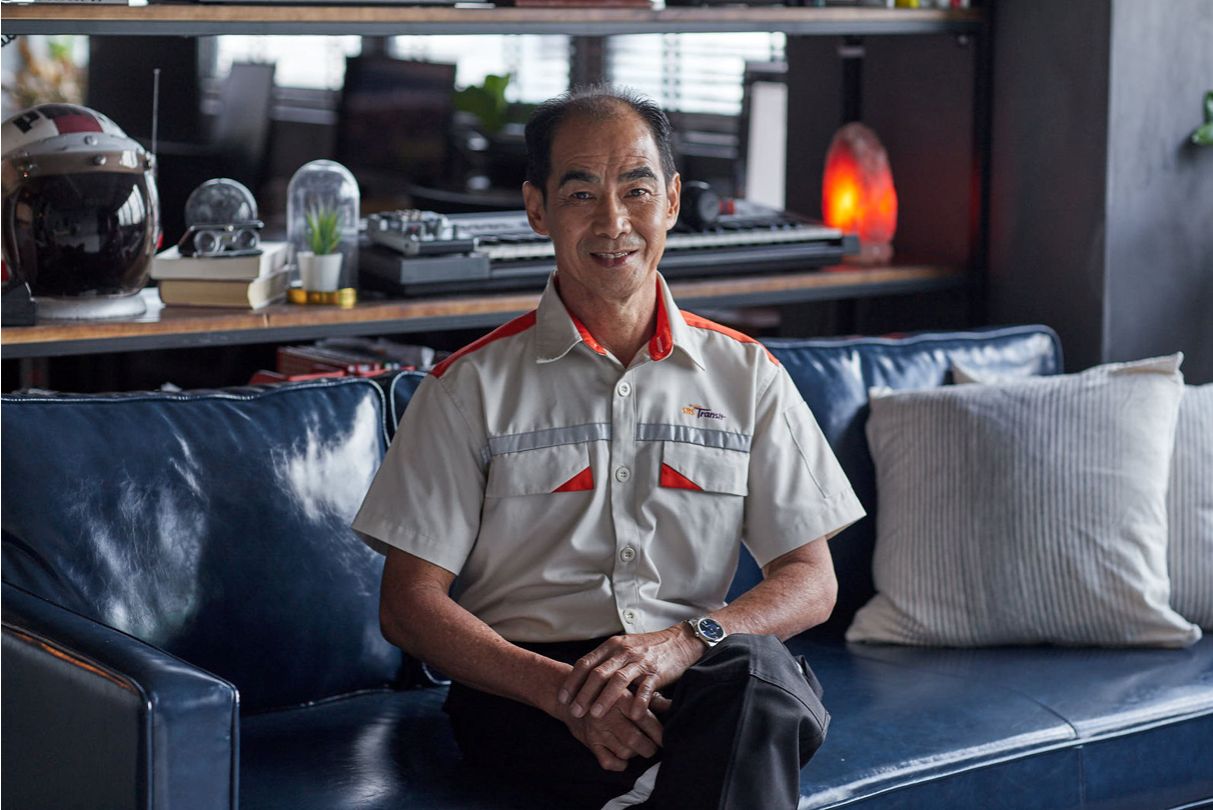 Chew Wi Meen
Master Technical Specialist
SBS Transit Ltd
Wi Meen proves that skills are important for career progression. He progressed from a Technician to a Master Technical Specialist, despite having started his journey with a lower secondary school qualification equivalent. Always eager to learn, either from peers or through training courses, he also attended a Specialist Technician training programme in Sweden in 2017. His dedication earned him the Fleet Management Model Worker Award for four consecutive years.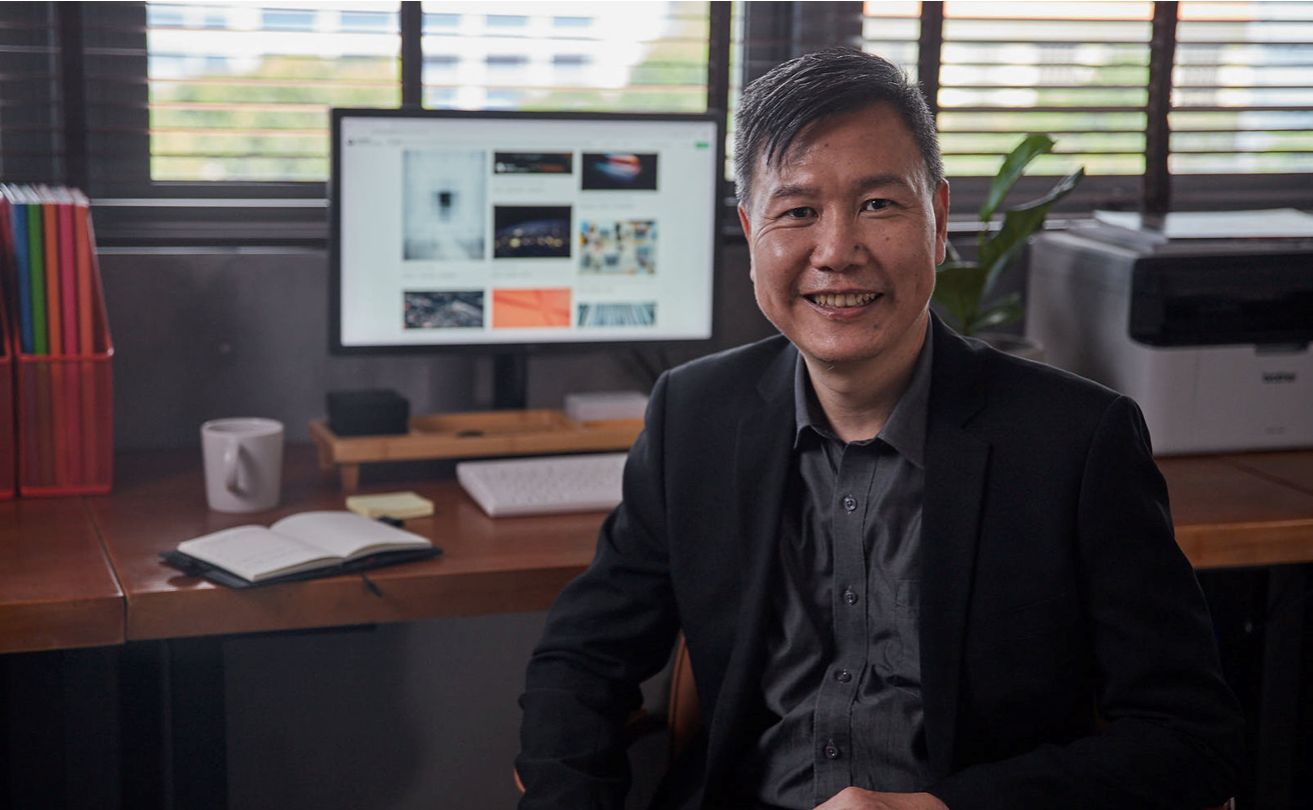 Christopher Kwok
Principal Application Consultant
Christopher knows that skills need to constantly evolve for one to stay relevant in the fast-changing information and communications technology industry. Christopher serves as an industry expert in international and local WorldSkills Competitions, and works with lecturers and coaches to help prepare student competitors. He also took a student under his wings to coach him for the competition. He now plans to enhance his management skills by furthering his studies in ICT.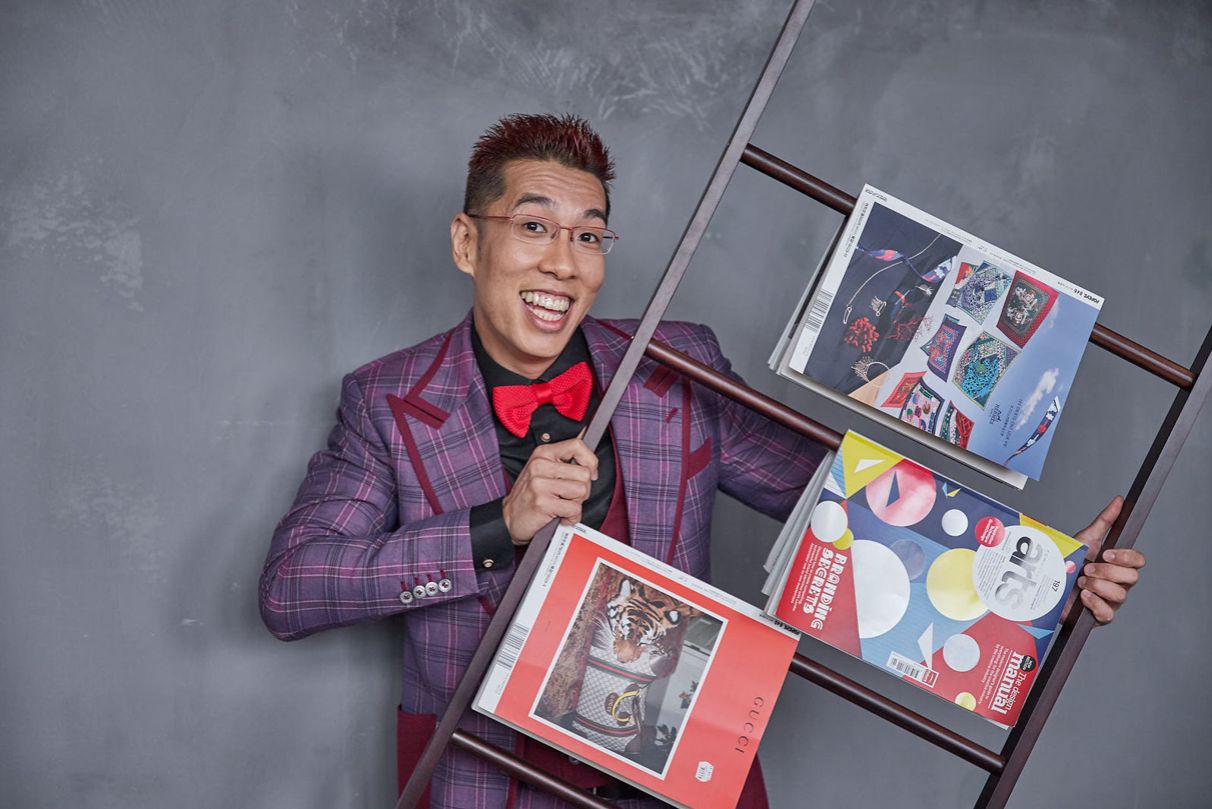 Edmund Khong Zhi Jiang
Founder & Chief Clown
Star Dazzle Concepts
Edmund is one of the four in the world with the rare title of 'Master Clown'. He wants to raise awareness and quality of clowning as an art form and a healing aid. The newly elected World Clown Association's Southeast Asia Regional Director is also keen to broaden his skills to become a Hospital Clown as he believes that laughter aids the recovery and rehabilitation of patients.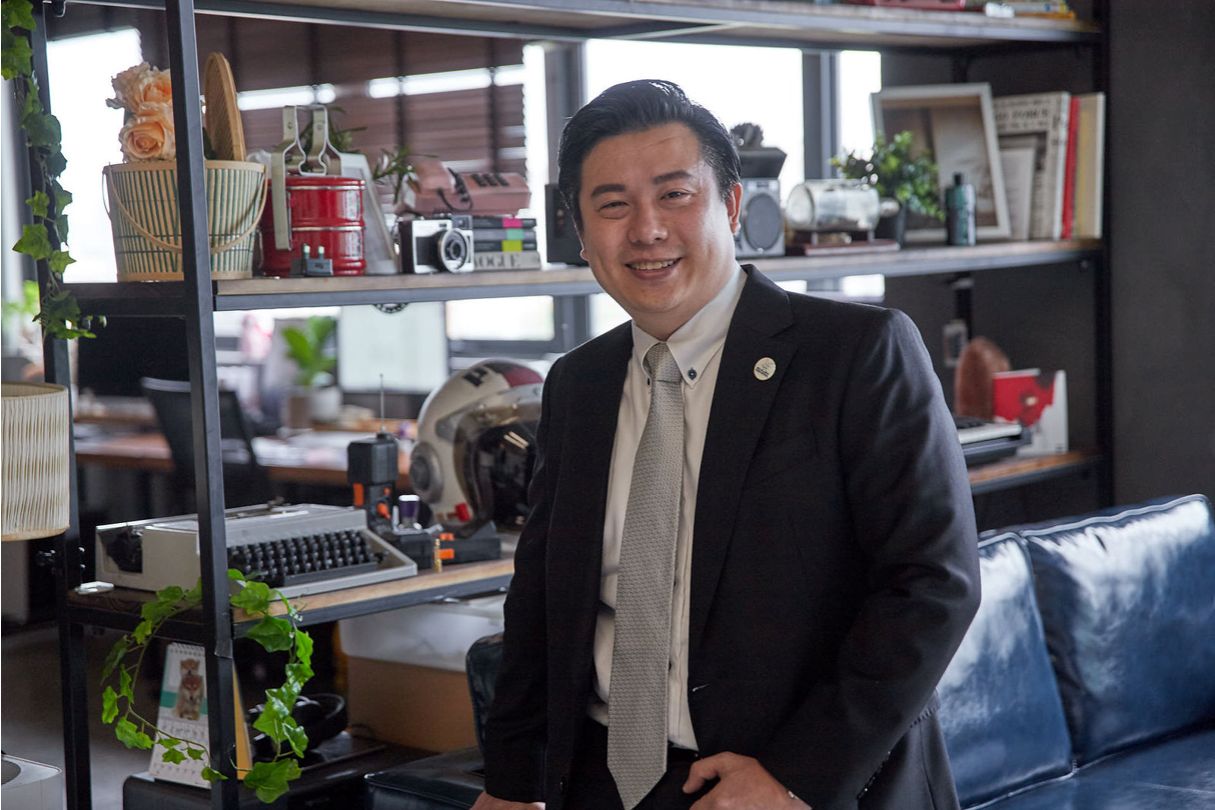 Gabriel Lam
Chief Operating Officer
Shalom International Movers Pte Ltd
Gabriel shapes the learning and development culture in Shalom. Under his leadership, Shalom was certified by the Institute of Technical Education (ITE) as an On-the-Job Training Centre, and in 2018, achieved the Great Place to Work® and the Great Place to LearnTM certifications. Gabriel understands the impact of technology in the industry, and works to enhance Shalom's digitalisation roadmap. He plans to develop skills in business strategy, artificial intelligence, and computer science.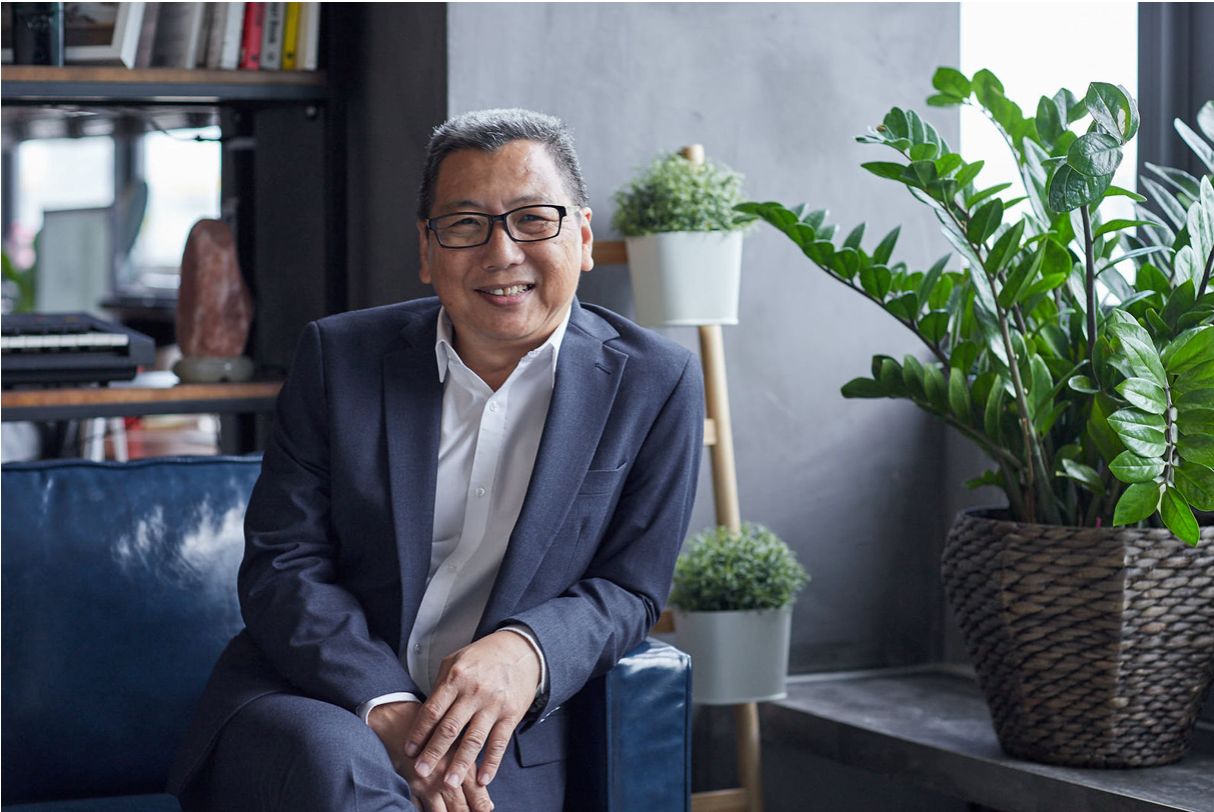 Goh Eng Lam
Managing Director
BNL Services Pte Ltd
Eng Lam did not let the lack of skills deter him from pursuing his dream. Despite a background in information technology, he entered the landscape industry. A certified arborist now, he is widely respected and participates in multiple private and public sector committees. He also chaired the Landscape Industry Association of Singapore from 2015 – 2017. Eng Lam is looking to skill himself in artificial intelligence to enhance environmental sustainability.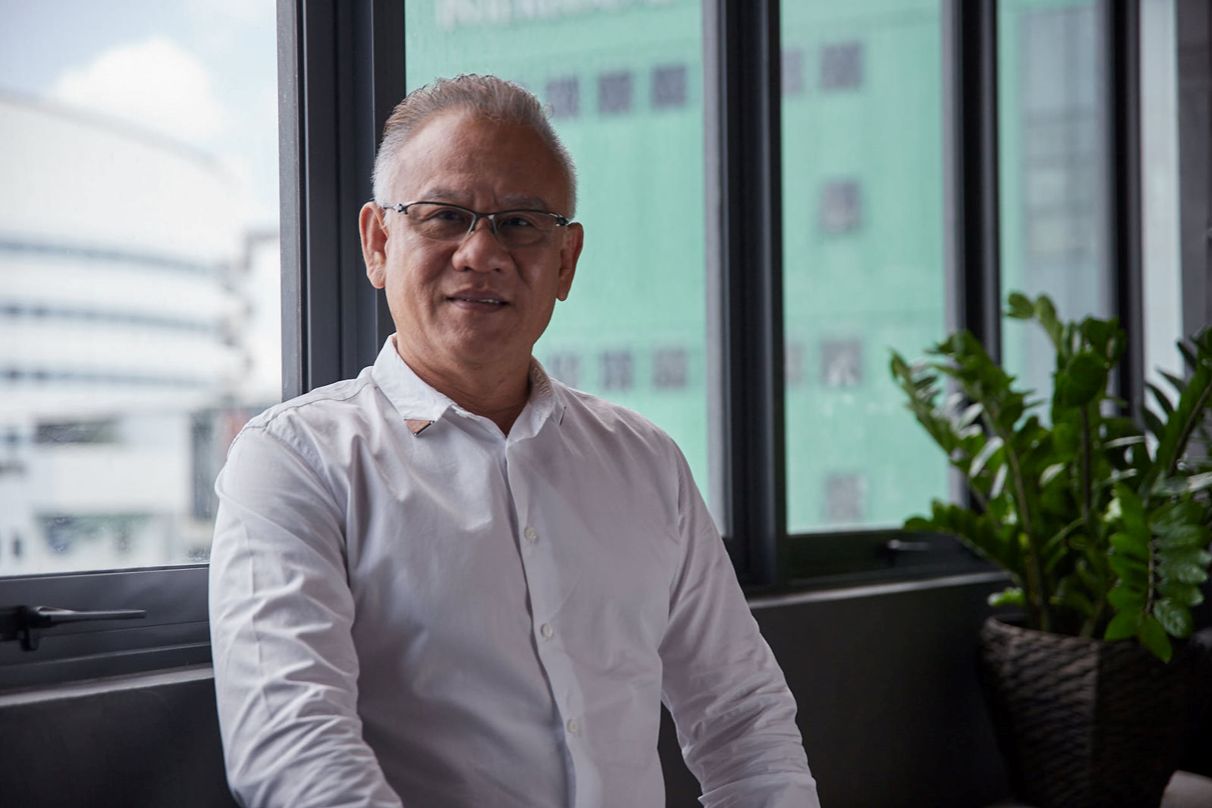 Goh Thiam Chwee
Managing Director
Koh Huat Song Kee Fish Agent Pte Ltd
Thiam Chwee used to help his parents sell fish at the wet market. Today, he is a businessman owning several enterprises, including a seafood wholesale business. He constantly learns and seeks opportunities to innovate his business. He advocates digital transformation as the current President of the Singapore Fish Merchants' General Association and Vice-President of the Bukit Gombak Traders' Association, and is instrumental in introducing SkillsFuture to the sector.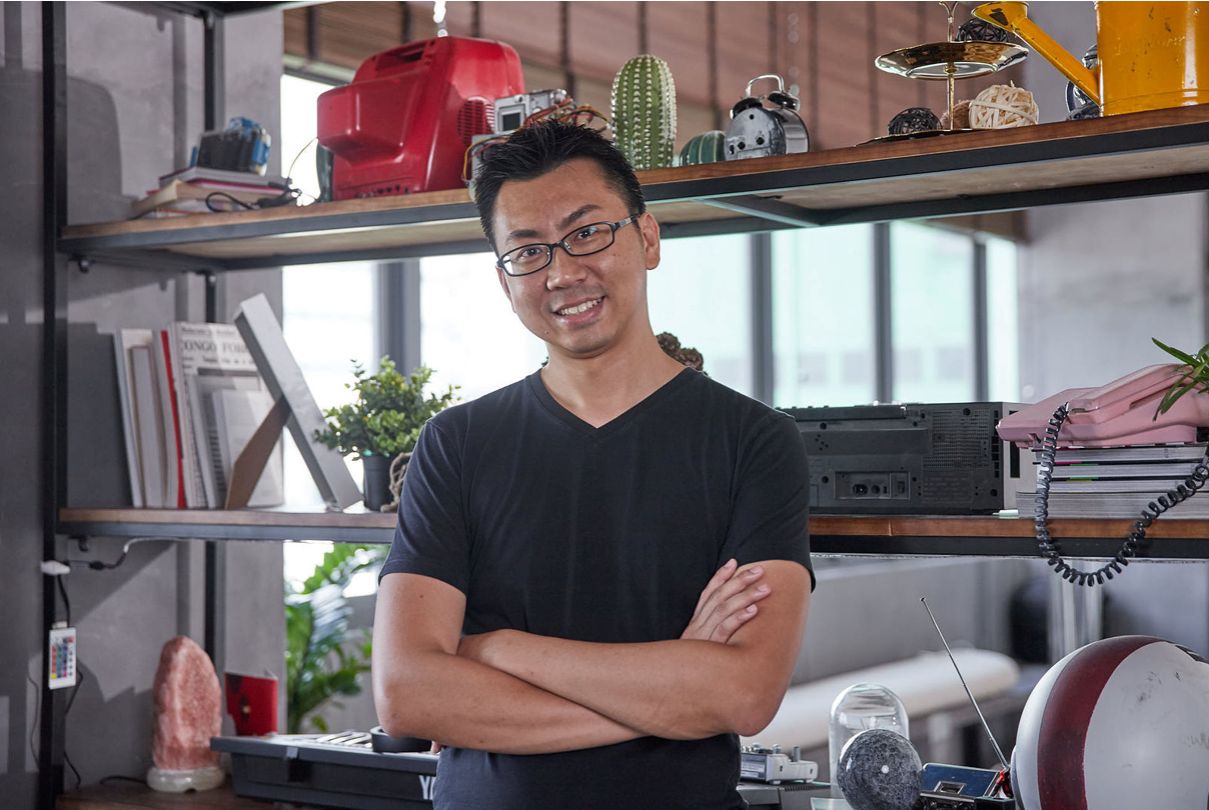 Hong Khai Seng
Director
Studio Dojo
Khai Seng, a User Experience (UX) designer and Certified Integral Coach is one of the pioneers in the industry that he joined 15 years ago. He broadens his skills by learning from global experts. He is keen to grow the local UX community through his contributions in Design Business Chamber Singapore Executive Committee and Singapore Polytechnic's Design School Advisory Committee. He also supported the development of Skills Framework for Design.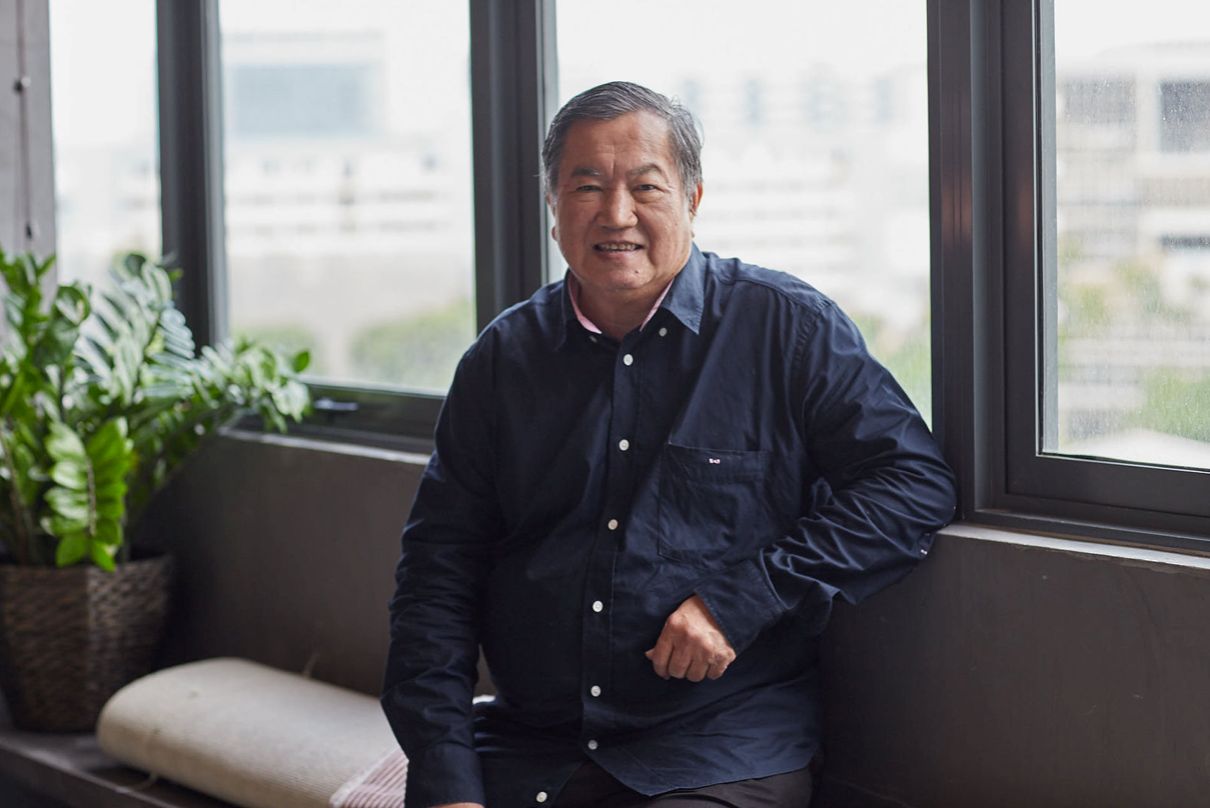 Hoon Thing Leong
Chairman
Kim San Leng (F&B) Group
Thing Leong started out as a coffee boy at 17. Despite his humble beginnings, he now owns over 30 coffee shops and food centres. He credits his achievement to learning — he reads and attends various courses tirelessly to pick up new skills and apply them to his businesses. To groom local entrepreneurs, Thing Leong founded the Bosses Network and shares his learning experiences through a regular column in Lianhe Wanbao.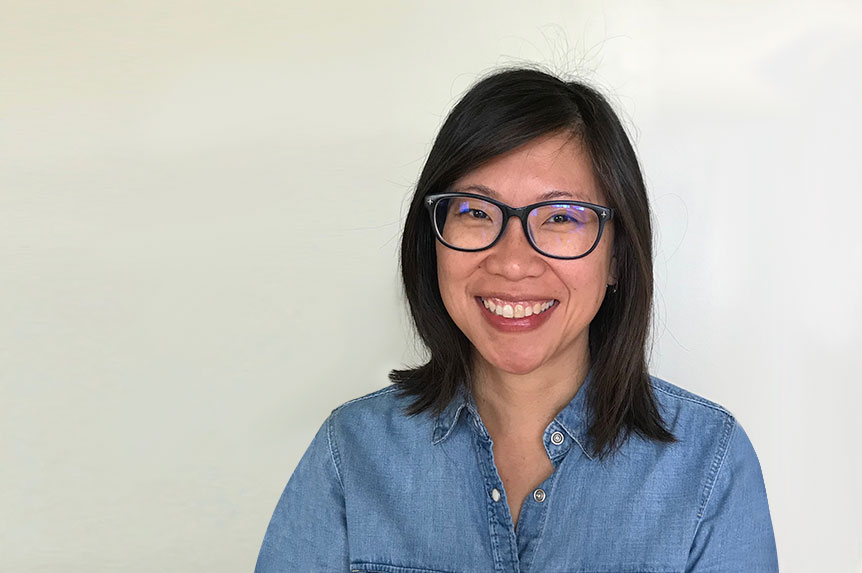 Jaclyn Chan
Vice President
Screenwriters Association (Singapore)
Jaclyn took a career leap in 2001 to pursue her passion and build a career in writing. Her relentless pursuit to hone her skills has paid off. She is now an award-winning scriptwriter and International Emmy Award Juror, whose works are sought after by companies like The Walt Disney Company. Jaclyn has taught screenwriting and film studies locally and recently co-developed a scriptwriting course with Singapore University of Social Sciences.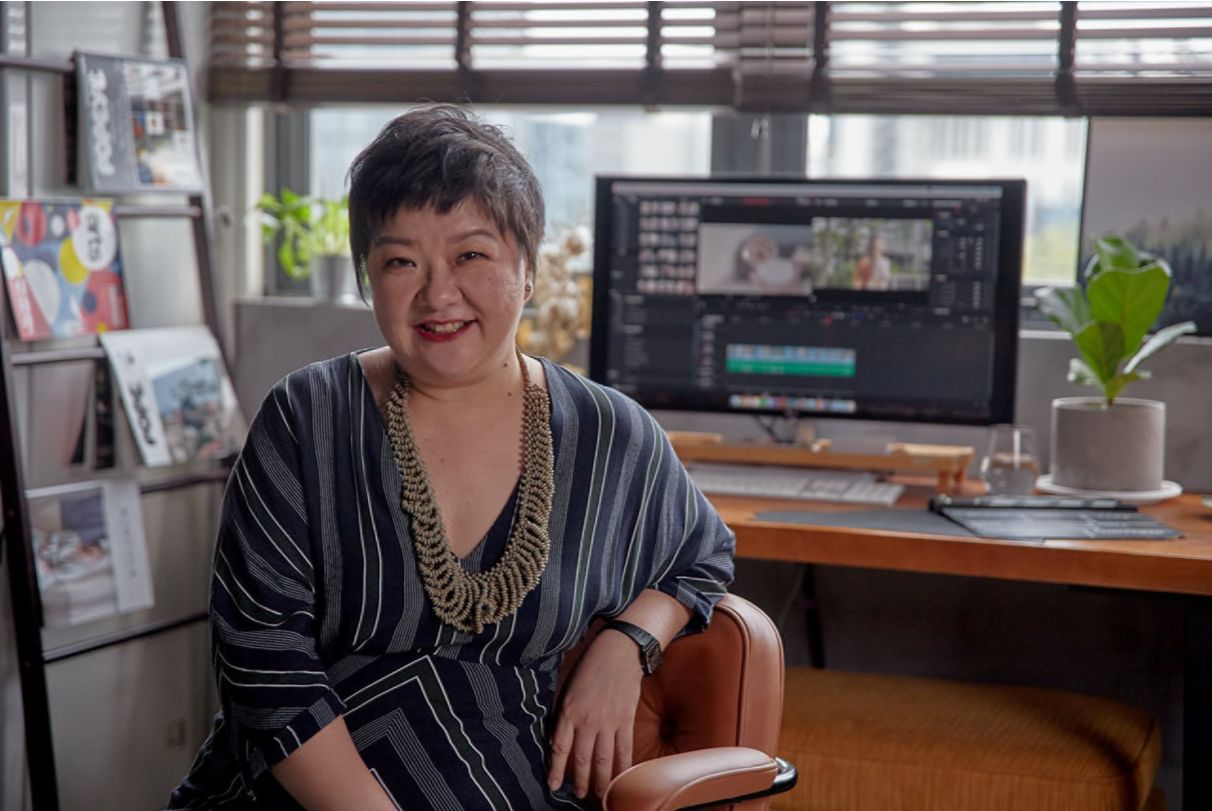 Jasmine Ng Kin Kia
President
Singapore Association of Motion Picture Professionals (SAMPP)
Jasmine is a lauded film & television director and executive producer, who has clinched global and local awards, including her film "Eating Air" that was co-directed and produced with Kelvin Tong. As the President of SAMPP, she helps lead the community in engaging closely with the government on initiatives to develop a vibrant media industry. She also plans to run more SAMPP masterclasses to groom local talent.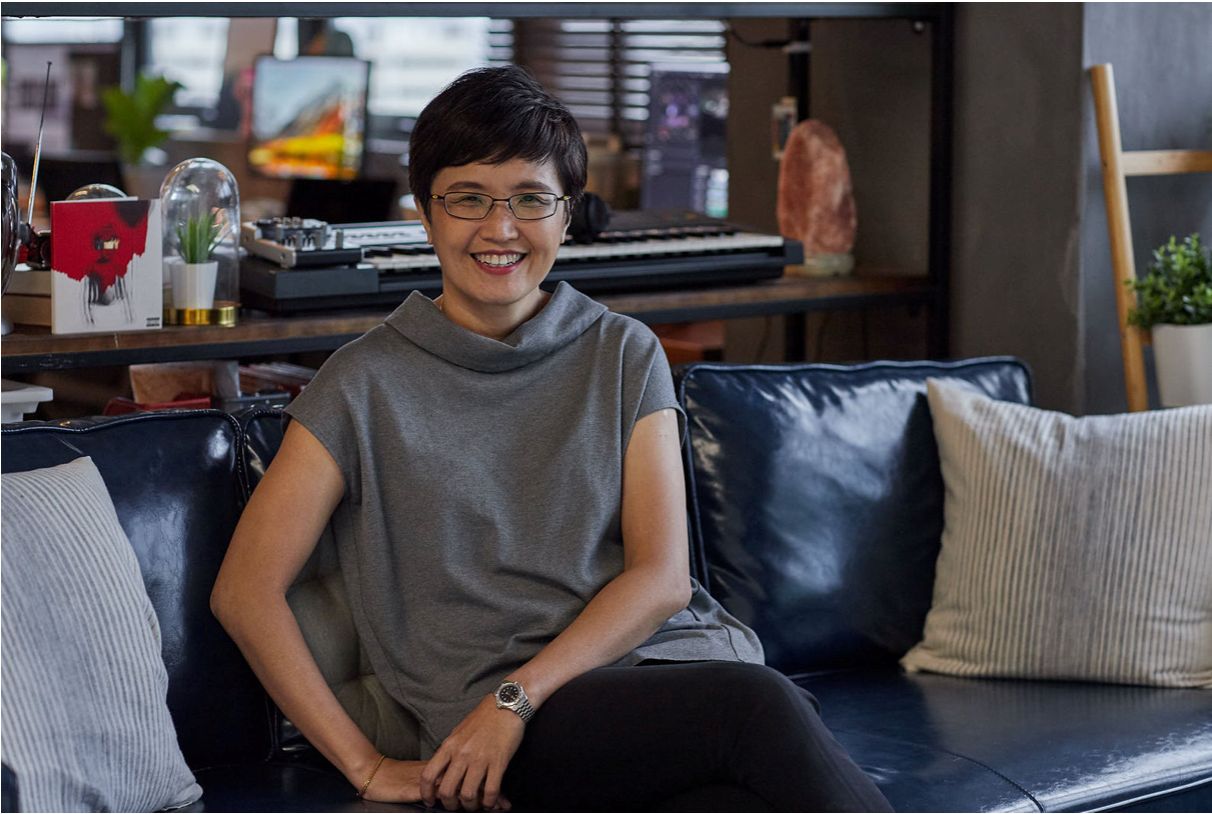 Joanne Goh Mui Ching
Master Medical Social Worker
KK Women's and Children's Hospital (KKH)
Joanne has always been interested in social work. Currently a Master Medical Social Worker at KKH and practising Parent-Child Interaction Therapist (PCIT), Joanne hopes to create a group of passionate practitioners who are also interested in Andragogy at work and in the community. In addition, she is planning to train and expand her PCIT team to reach out to more parents who may need the service.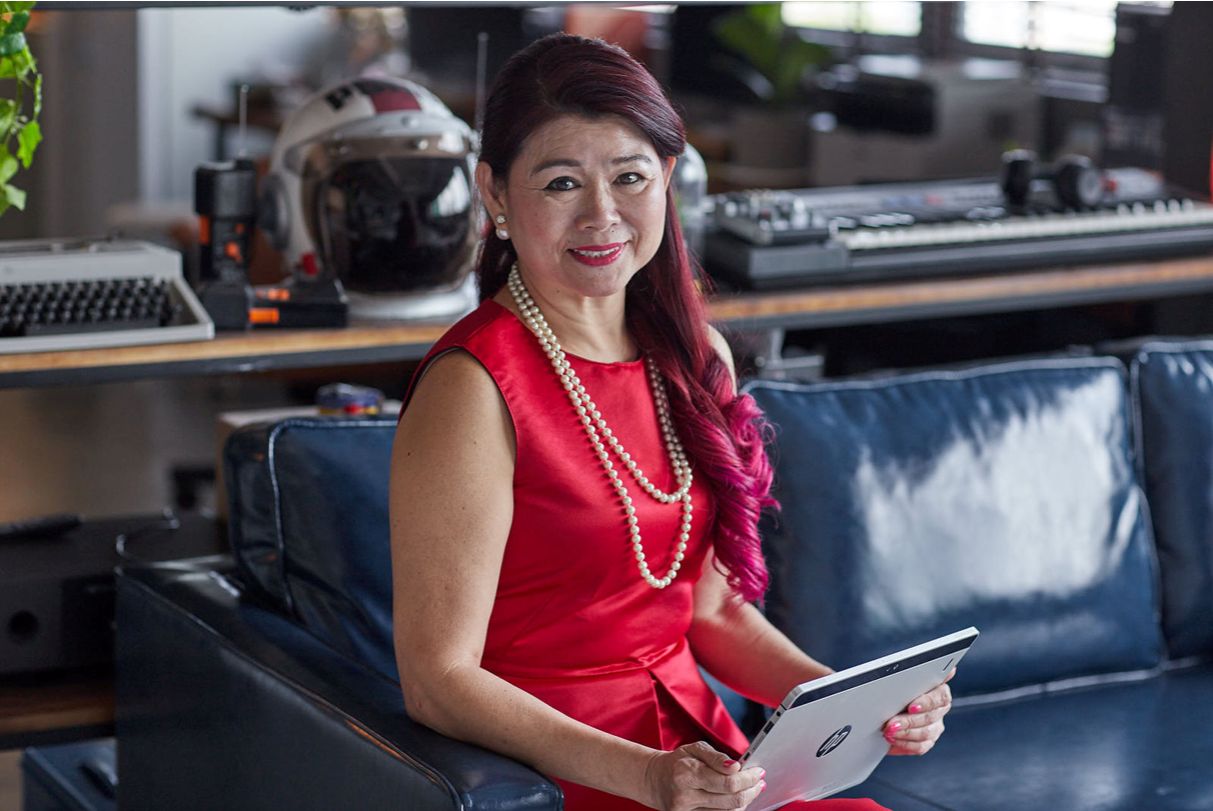 Josephine Chua Choon Ngoh
Director of Human Resources & Quality
Ramada and Days Hotels by Wyndham Singapore at Zhongshan Park
Choon Ngoh was previously an engineer whose passion led her to switch into the human resources profession. She has trained to become a certified Practising Management Consultant, and spearheads the company's learning and development programmes that include participation in SkillsFuture initiatives. She is constantly seeking to upgrade her skills, and is also assisting owners of Small-Medium Enterprises to develop their skills through pro-bono coaching workshops.
Koh Lay Nah
Vice President, Group Training
BreadTalk Group Ltd (BTG)
Lay Nah believes that learning is a journey, not a destination. As a senior executive in BTG, she leads learning and development initiatives, and helped BTG attain the SkillsFuture Employer Awards in 2017. She also attends training in counselling, leadership and people management, and coaching, to better perform her job. Lay Nah is currently pursuing a Certificate in Satir Transformational Systemic Therapy to learn how to bring about people transformation.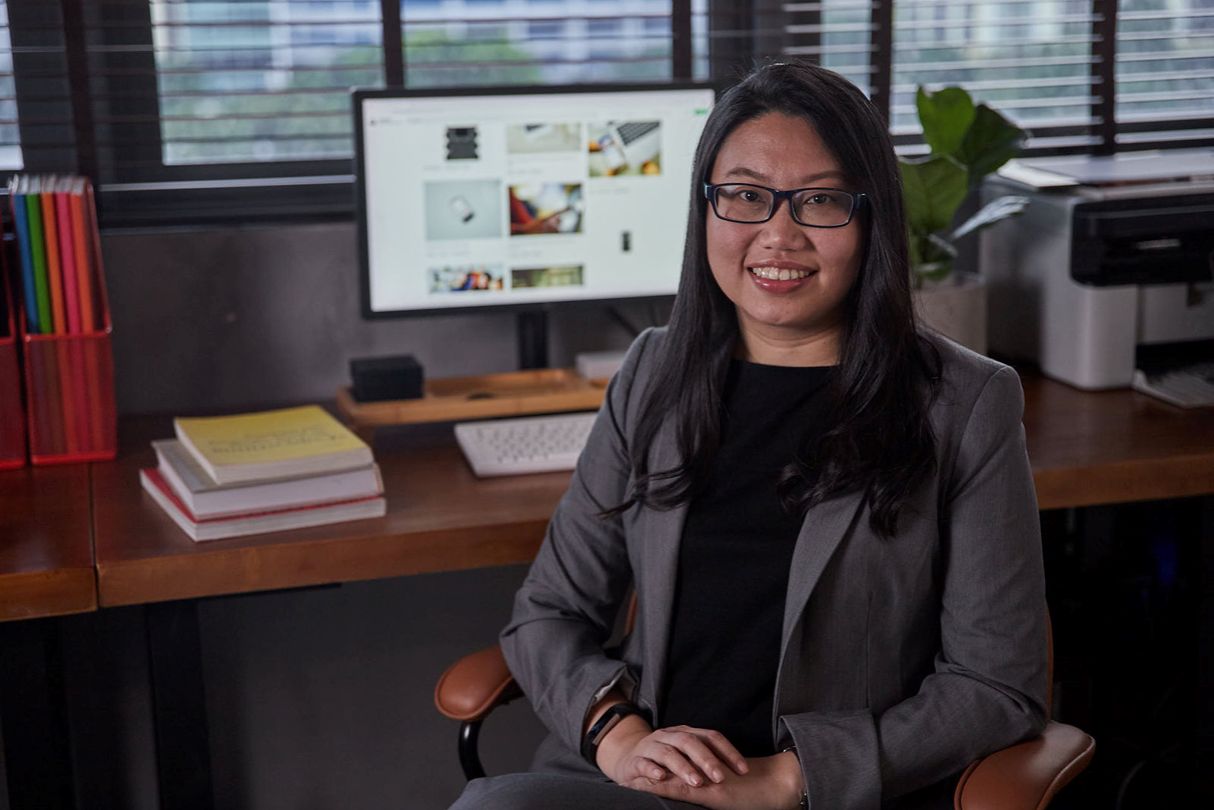 Loh Mei-Ping, Magdalene
Senior Vice President, Head of Innovation
Prudential Singapore
Magdalene seeks to expand and deepen her repertoire of skills throughout her career. Trained in law, she has since picked up skills in business management, artificial intelligence, design thinking, and even designed a career game for SkillsFuture Festival 2018. Magdalene is key to helping over 1,000 Prudential employees, financial consultants and customers participate in SkillsFuture initiatives. She also plans to learn data analytics to enhance her role in innovation.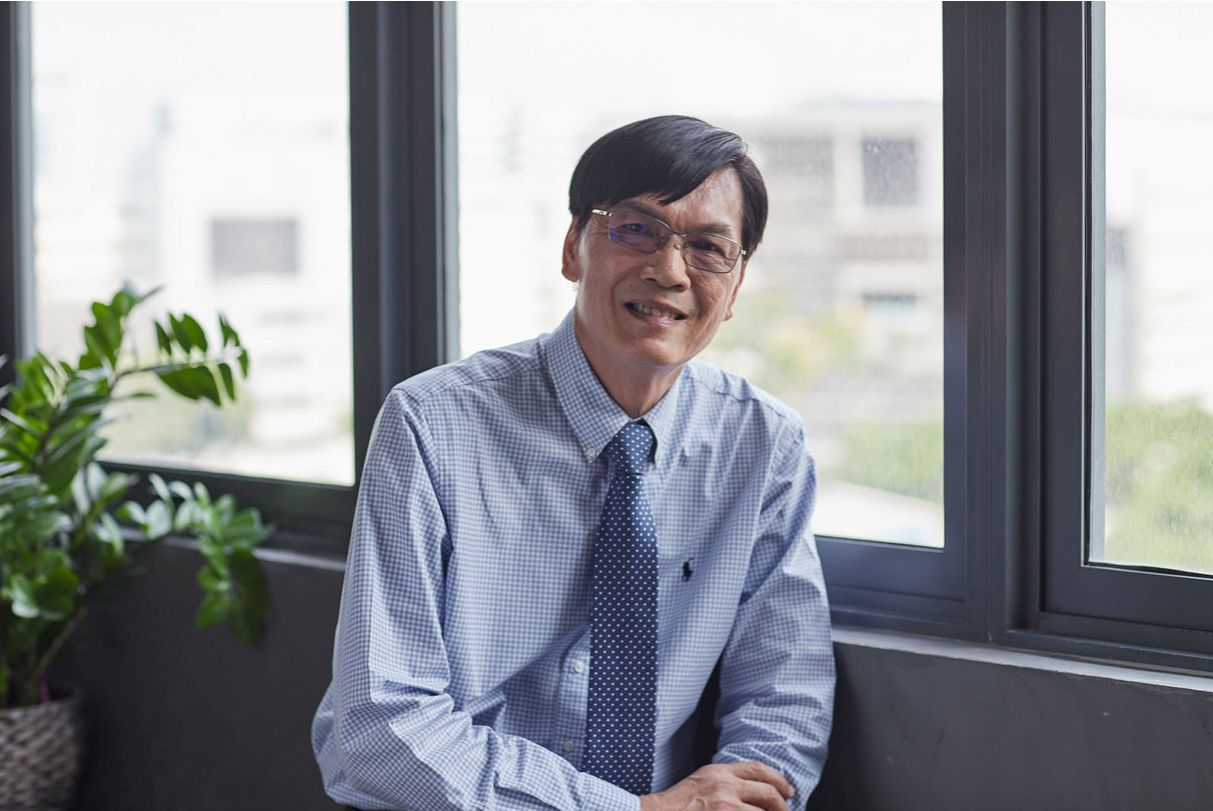 Ng Eng Boon
Senior Manager
SATS BRF Food Pte Ltd
Eng Boon worked his way up from a General Clerk to a Senior Manager, and now manages a team of 60 employees. He built his career by continuously upgrading his skills, participating in various technical WSQ courses and courses in digital, finance and leadership. A mentor at work, Eng Boon motivates his colleagues to use technology and also encourages them to take English language courses to improve communication skills.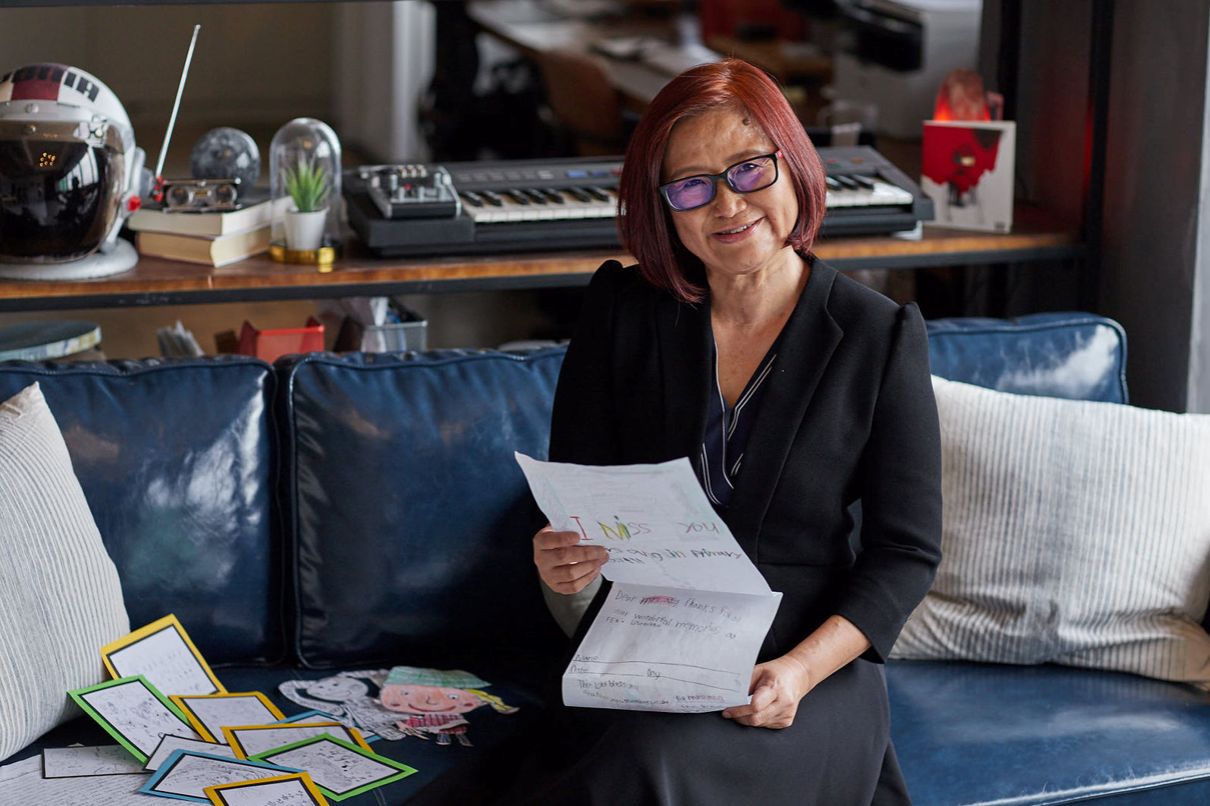 Oh Chui Hwa
Principal
Far Eastern Kindergarten (FEK)
Chui Hwa has a teaching philosophy — teach the child, not the subject. She introduced character-based teaching and creative teaching methods that helped FEK attain accolades such as the Early Childhood Development Agency's (ECDA) Early Childhood Innovation Award. An ECDA fellow, Chui Hwa enjoys sharing her experience with fellow educators and also teaches a module for the Advanced Diploma in Early Childhood Leadership at the National Institute of Early Childhood Development.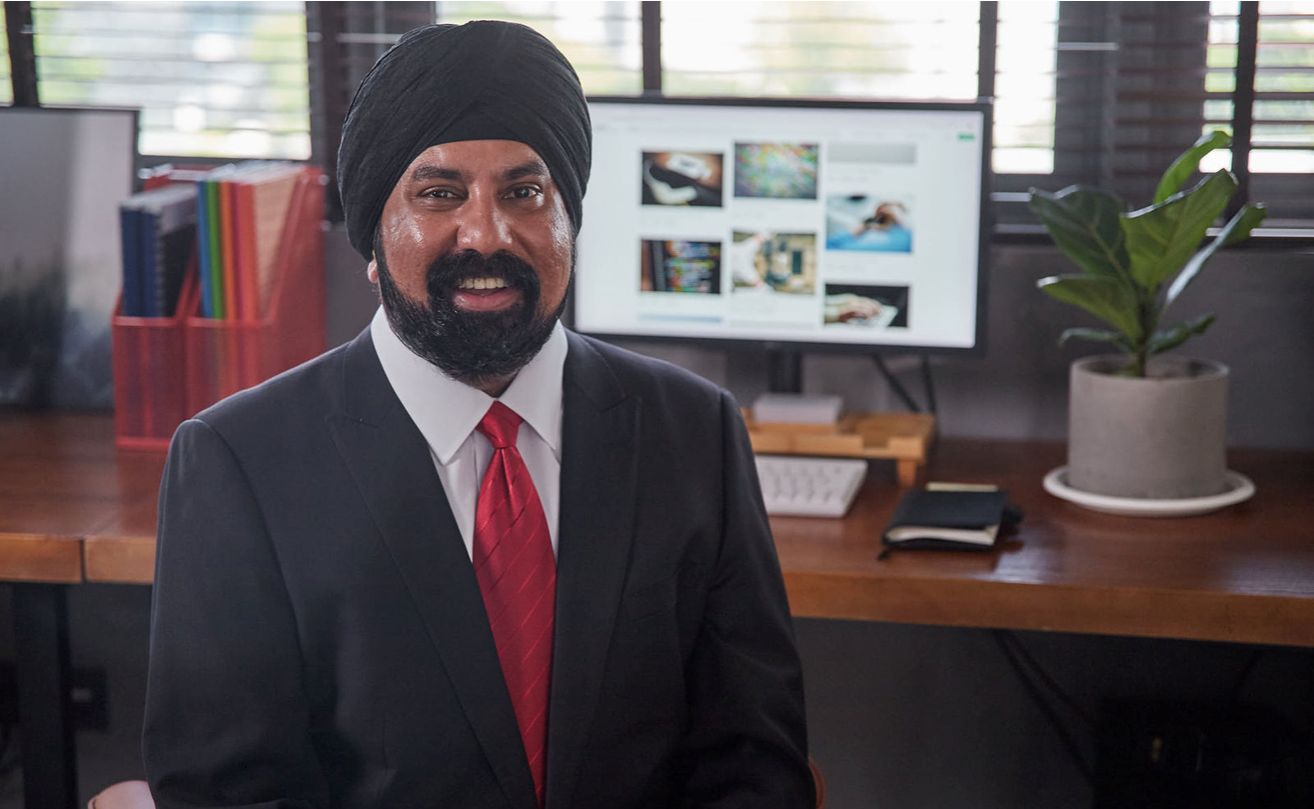 Sarjit Singh S/O Sarmukh Singh
Director
Ardent Business Advisory Pte Ltd
Sarjit is a recognised expert, with an extensive career in accounting, risk assurance and corporate governance advisory. He holds several industry appointments, including Chairman of Singapore Accountancy Commission's Learning and Assessment Committee, and member of Institute of Singapore Chartered Accountants (ISCA) Investigation and Disciplinary Panel. A winner of the Nanyang Alumni Achievement Award, Sarjit has trained over 5,000 individuals at the ISCA, Monetary Authority of Singapore and Singapore Exchange Academy.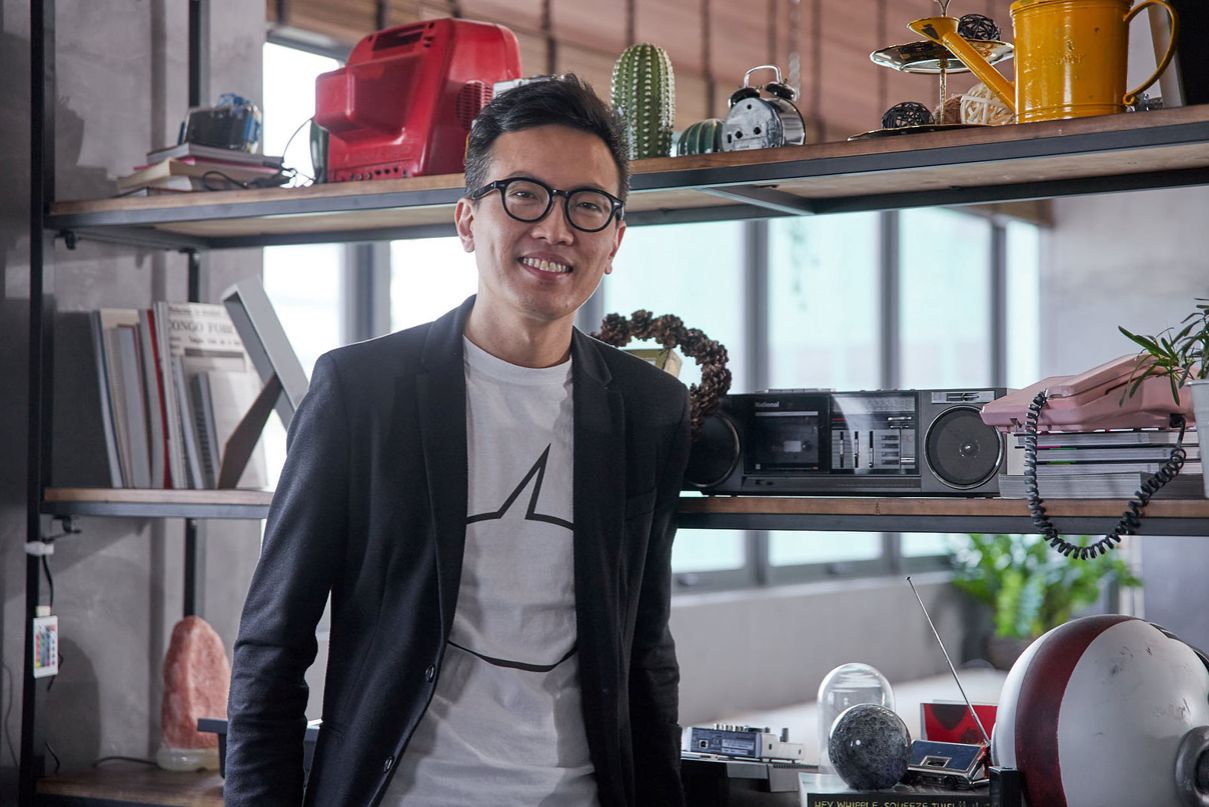 Seah Chee Huang
Director
DP Architects Pte Ltd
Chee Huang has a deep interest in generative typology of integrated hubs, which led to the firm's design of Singapore Sports Hub, Our Tampines Hub and Bukit Canberra. As President of Singapore Institute of Architects, he also helms the development of the profession's Industry Transformation Map. He wants to deepen his skillset with computational design and predictive analytics, to create more sustainable and delightful spaces for our city and communities.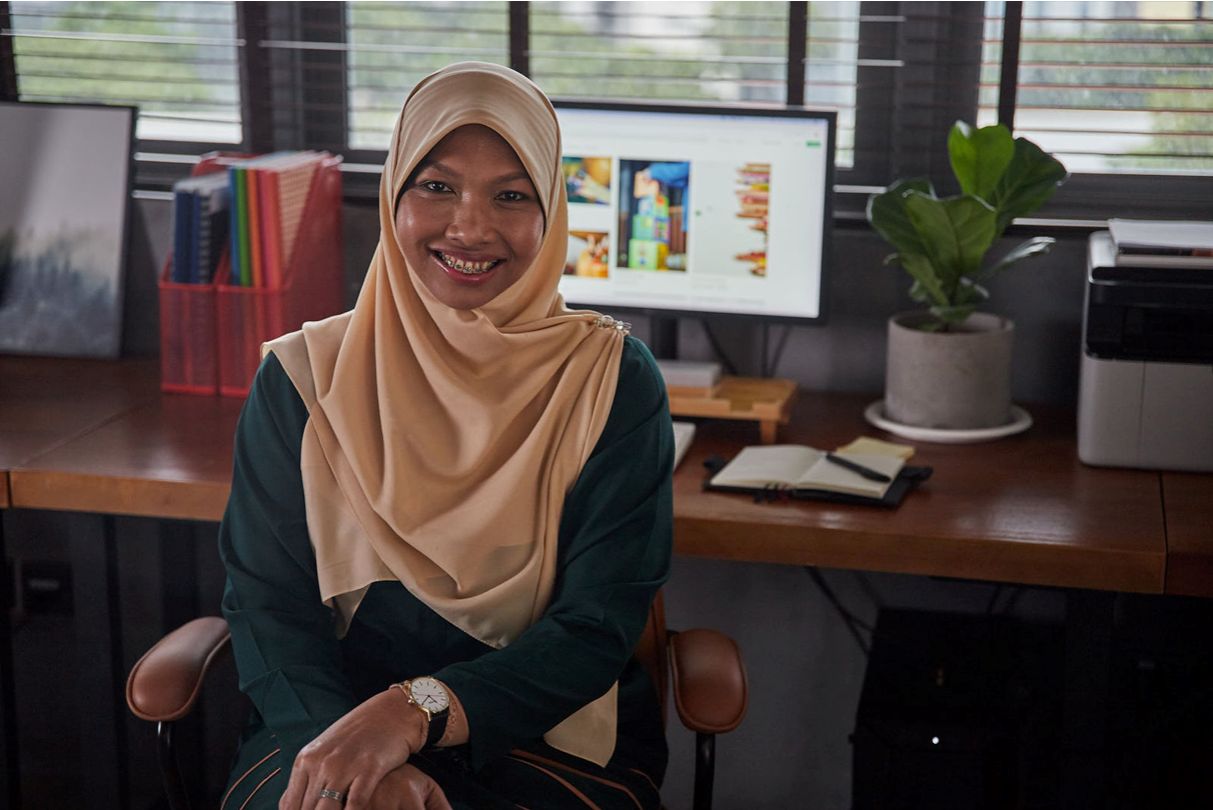 Suhana Binte Salleh
Cluster Quality Manager
NTUC First Campus Co-operative, My First Skool
Suhana knew since young that her heart lay in teaching. She pursued her passion and attained certifications to build a career in Early Childhood Education and Care. Today, she is an ECDA Fellow, who oversees nine centres at My First Skool and takes on key roles to develop the industry. Suhana also intends to acquire a certificate in Pre-School Mother Tongue Language Teaching to enhance school lessons.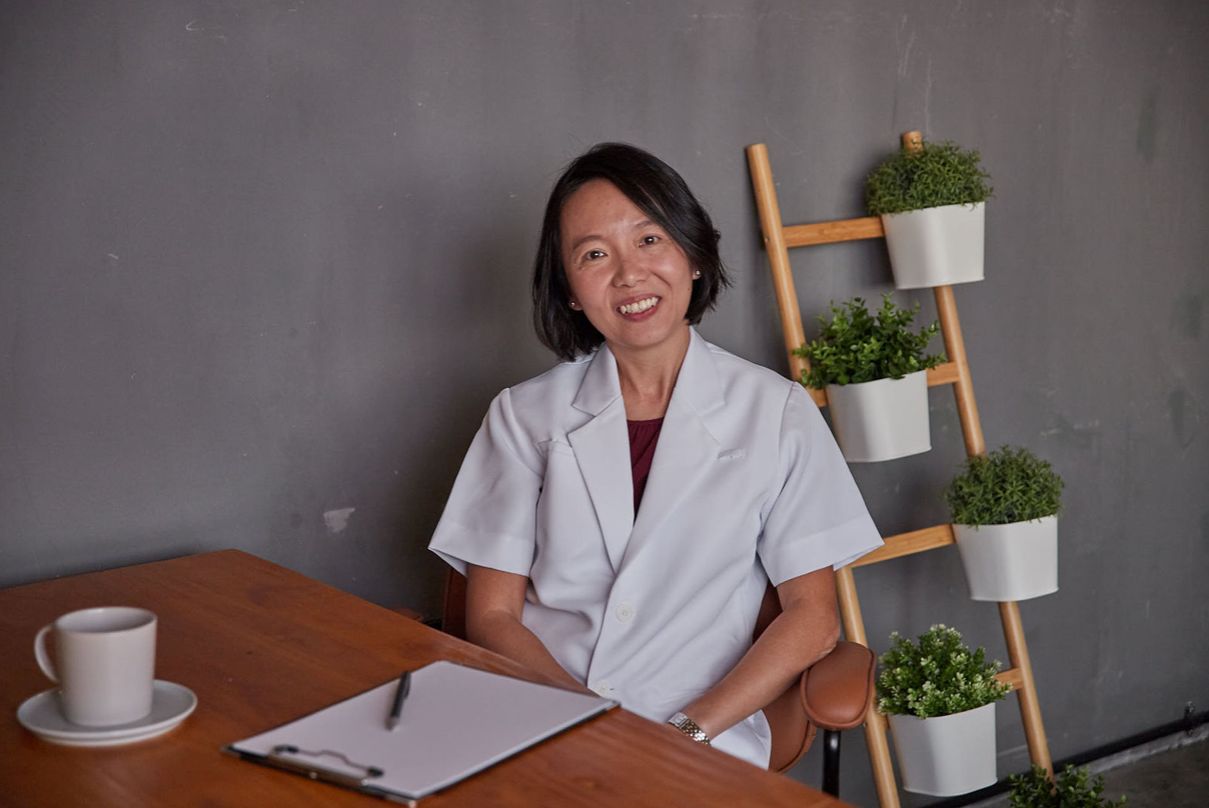 Tan Siew Khoon, Heidi
Senior Principal Occupational Therapist
Tan Tock Seng Hospital
Heidi specialises in work rehabilitation. The first occupational therapist to start the functional capacity evaluation service in Tan Tock Seng Hospital, she was conferred the National Healthcare Group Education Leader award in 2014. She develops programmes to train healthcare professionals as Return-To-Work coordinators to facilitate the re-integration of patients back to work. Heidi will be undertaking a Masters in Health Professionals Education and attending education conferences to deepen her skills.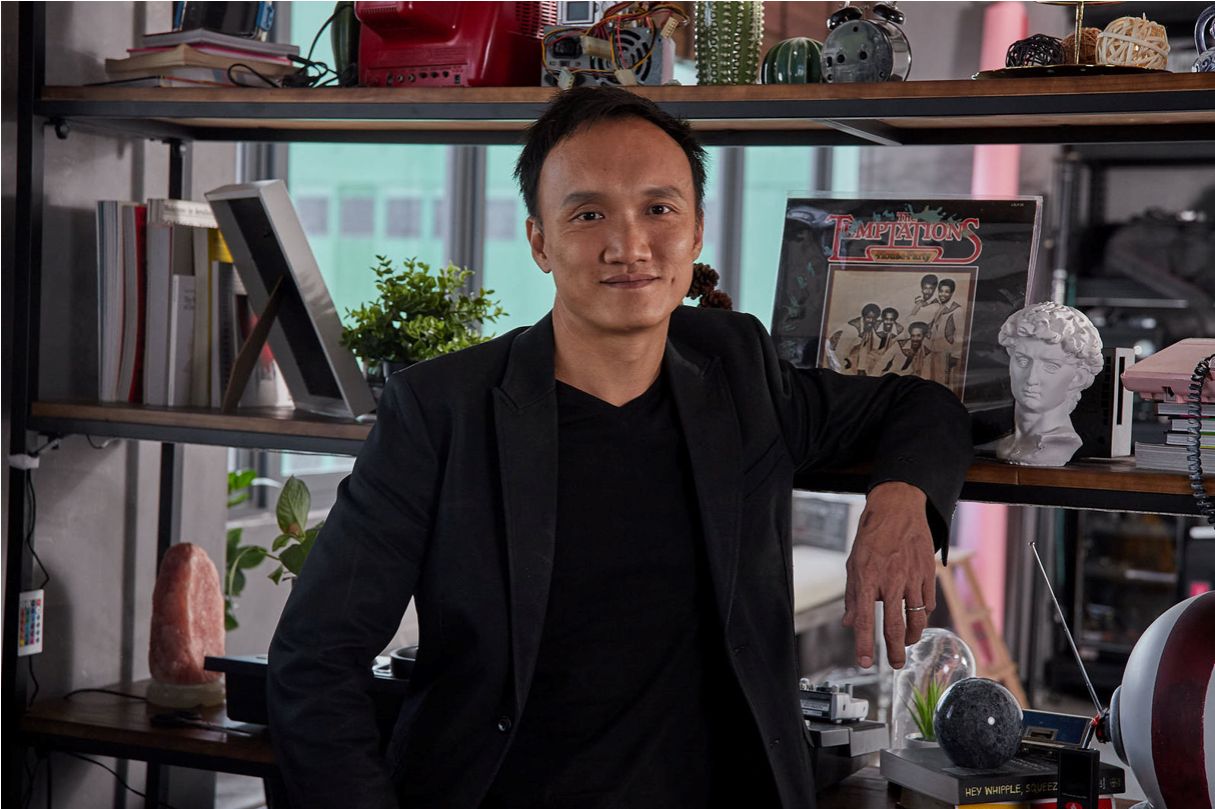 Ten Swee Kien
Co-founder
Ortus Design Pte Ltd
Ten is passionate about building a sustainable urban environment. He started his career as a senior plant health inspector and is now an Accredited Landscape Architect whose projects have won numerous awards such as International Federation of Landscape Architects Africa Asia Pacific Middle East (AAPME) Awards 2018. Besides training learners at polytechnics and BCA Academy, Ten plans to deepen his skills in floral artistry to bring people closer to nature.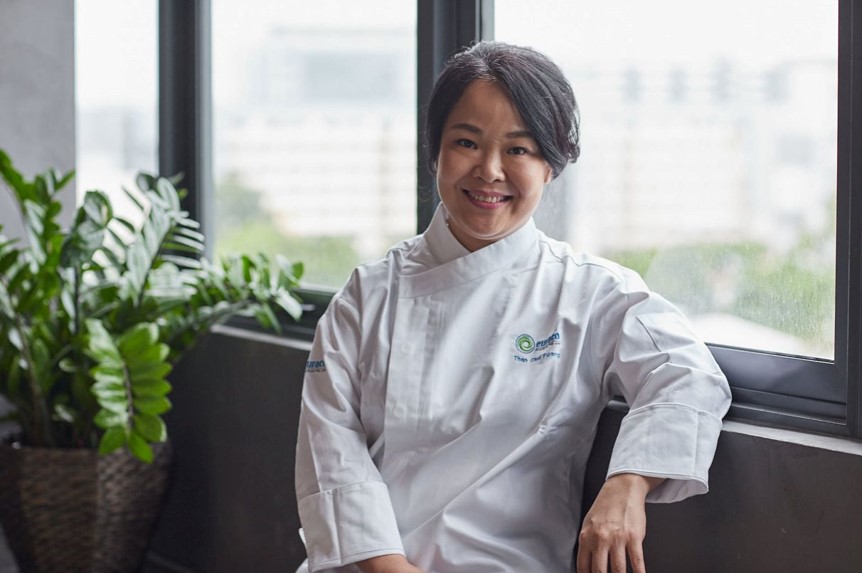 Then Chui Foong
Artisan Chocolatier & Executive Pastry Chef
Euraco Finefood Pte Ltd
Chui Foong is an accomplished chef who perfects her craft through continuous experimentations and training. She shares her knowledge with her trainees for Singapore Top Young Chef in 2015, International (Korea) Young Chef Competition in 2013, and WorldSkills Singapore competition 2012 & 2014. Chui Foong also recognises the importance of digitalisation and automation in the food manufacturing industry, and plans to incorporate digital marketing into her work.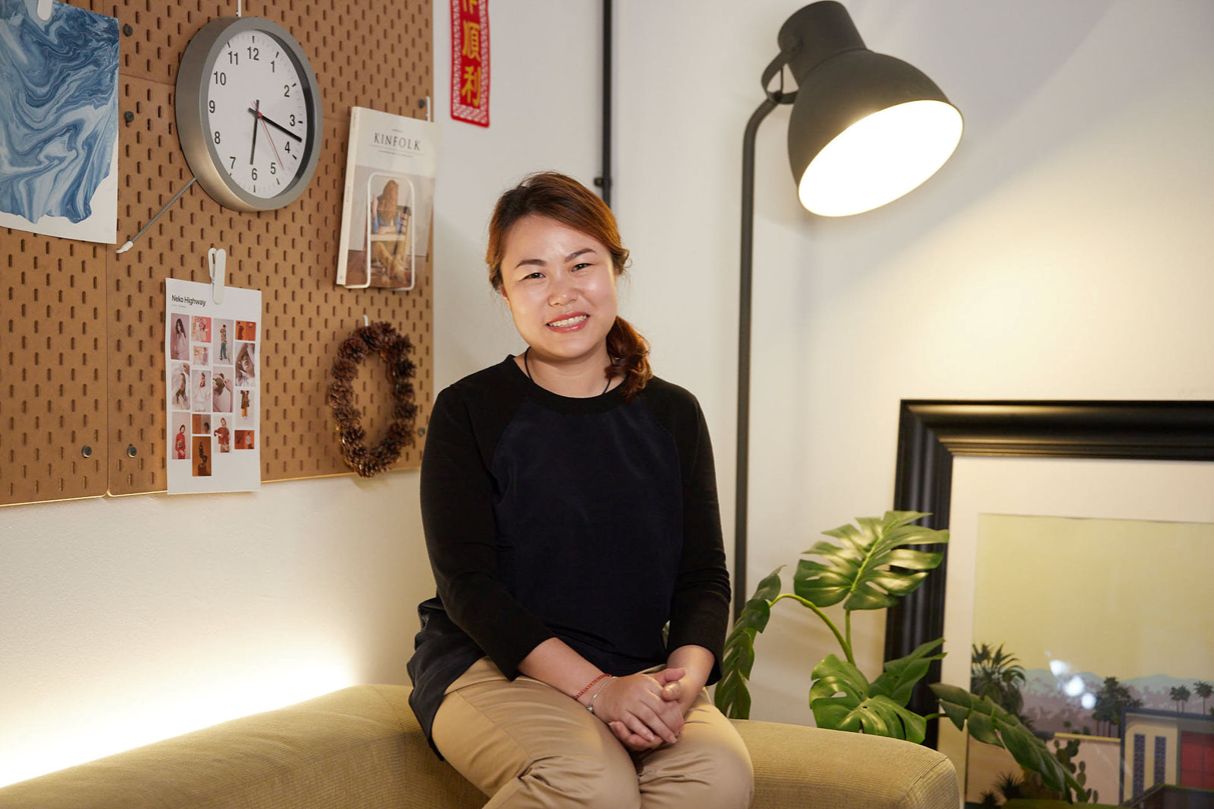 Toh Yah Li
Partner
Light Collab LLP
Yah Li was the first in Asia and fifth in the world to become a certified lighting designer. She constantly challenges herself to perfection and took up multiple design courses. Having won several awards, Yah Li is keen to pass on her skills to the next generation of lighting designers. She has developed courses with Singapore Polytechnic, taught in several institutions and volunteers at the International Association of Lighting Designers.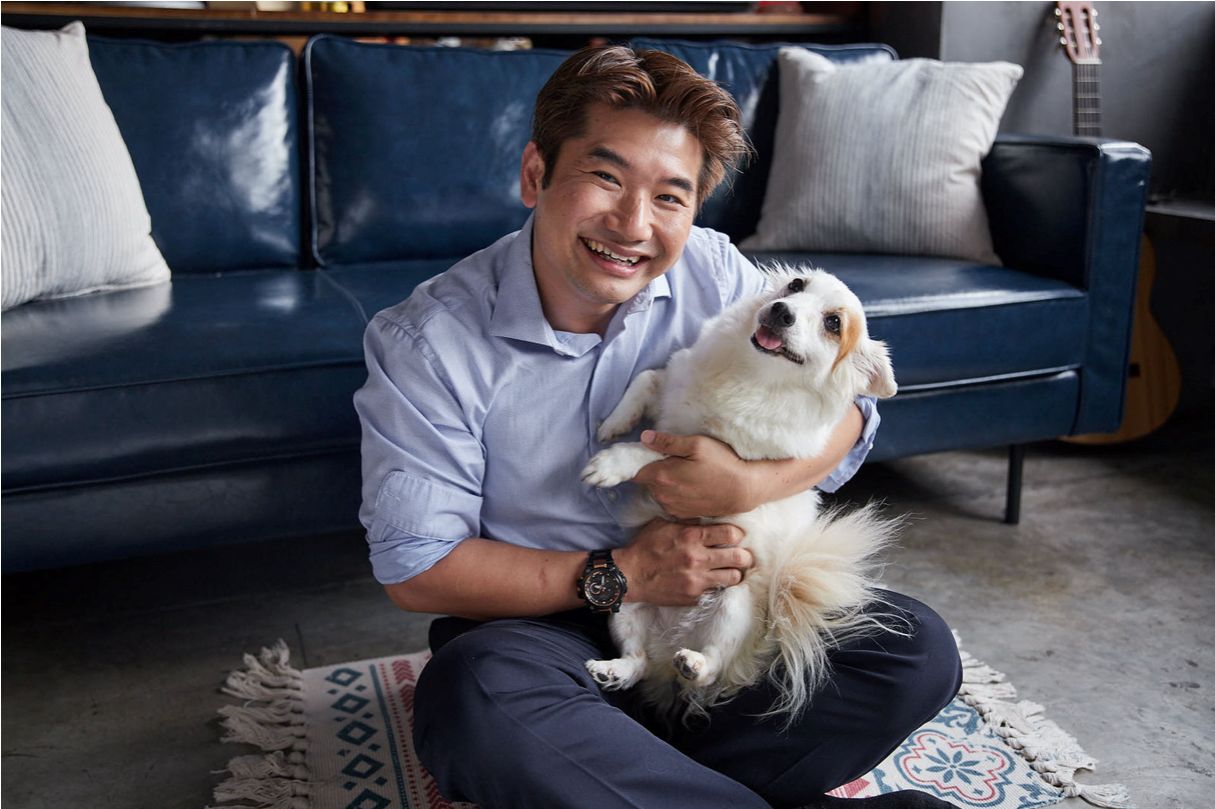 Dr. Tong Boon Yew, Kenneth
Principal Veterinary Surgeon
AAVC- Animal & Avian Veterinary Clinic
Dr. Tong is a familiar face in the veterinary sector. Beyond his practice in the clinic, he regularly provides free consultancy to non-profit and government agencies. He was the President of the Singapore Veterinary Association (SVA), and has been a committee and council member of SVA since 2007. A panellist for the accreditation of dog trainers, he also volunteered for the national dog population management and dog rabies vaccination programmes.
Winston Sng Meng Kiat
Senior Manager, Learning & Development
UTAC Manufacturing Services Pte Ltd
Winston is a passionate human resources professional who believes in enabling individuals to reach their potential. He keeps learning to ensure that he has the relevant skills in learning and development. As a Senior Manager, he represents UTAC to contribute to government initiatives that include the development of the Skills Framework for Electronics. Winston also plans to deepen skills through the WSQ Specialist Diploma in Advanced Facilitation.