RECIPIENTS OF SKILLSFUTURE EMPLOYER AWARDS (GOLD) 2023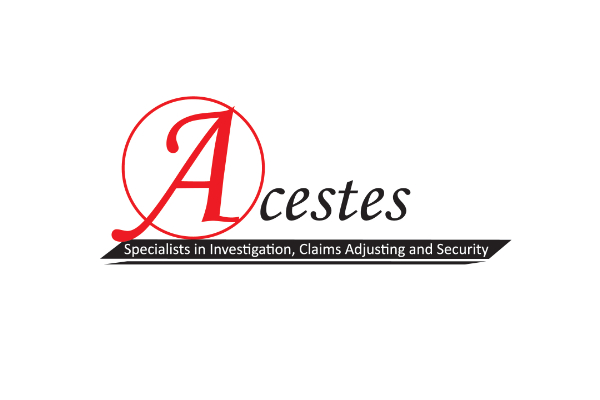 Acestes Pte Ltd
Acestes is an Approved Training Organisation by SkillsFuture Singapore and a strong advocate of continuous learning at the workplace. The company aligns its training plans to the Skills Framework for Security and provides structured and on-the-job training for employees to upskill for career development and progression, or to take on new job roles. For their efforts, they were awarded the Learning Enterprise Alliance Award in 2021. To build a talent pipeline in the industry, Acestes also participates in initiatives such as the Career Conversion Programme and the SkillsFuture Work-Study Programme.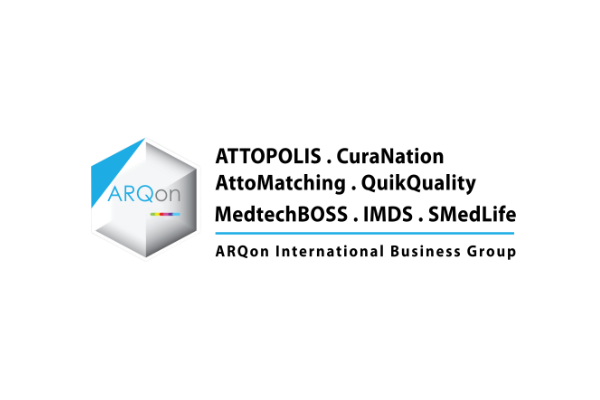 ARQon International Business Group
ARQon aims to build an employee-friendly culture that values diversity and inclusivity. Employees are provided with various training opportunities and resources to ensure their skills remain relevant for changing business needs. The company prioritises skills and competencies over qualifications in areas such as recruitment and career progression. To support the growth of the MedTech industry, ARQon participates in the SkillsFuture Work-Study Programme and Singapore's Global Talent Ready Programme. It also collaborated with Temasek Polytechnic to initiate an International Medical Device School to provide industry professionals with insights on the lifecycle of medical devices.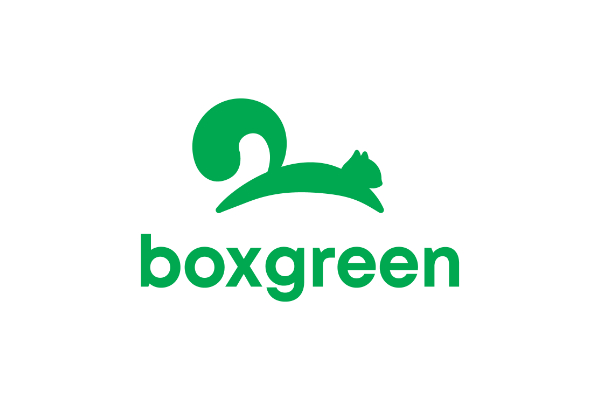 Boxgreen Pte Ltd
Boxgreen, recognised as the Great Place to Work® in 2021 and 2022, has a strong workplace learning culture that empowers employees to set development goals and provides flexible work arrangements to support training. Employees are upskilled in emerging areas identified through the Skills Demand for Future Economy report, to prepare for changing business demands. To further enhance recruitment and learning development, the company integrated the Skills Framework for Retail into their HR practices. Boxgreen also helps develop new talent through Enterprise Singapore's Global Ready Talent programme and the SGUnited Skills programme.
DBS Bank
DBS is committed to building the long-term careers of its people through the "Triple E" approach by providing the right education, exposure, and experience opportunities. Recognising that employees have diverse aspirations and can grow through different career pathways, DBS launched 'iGrow', an AI-powered career companion which helps employees identify future career aspirations and skills. As a SkillsFuture Queen Bee, DBS has provided skills advisory and training to over 150 SMEs. It also provides opportunities to young graduates and mid-careerists through initiatives such as Wealth Management Accelerator Programme and Technology in Finance Immersion Programme.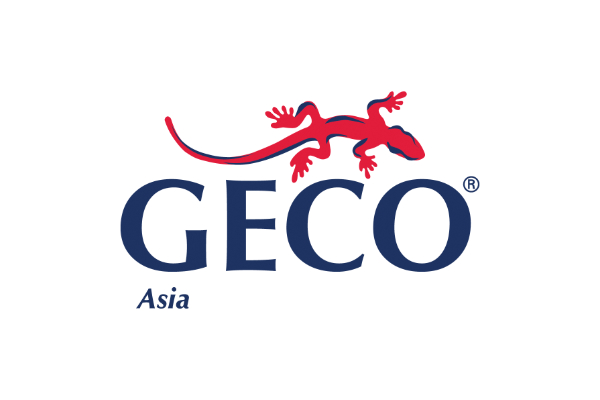 GECO Asia Pte Ltd
GECO values skills-based hiring and career progression. The company's innovative Upskill Today programme transforms how employees acquire future-ready skills through its Hire-Upskill-Deploy model. It offers competitive market-rate salaries and customises training to meet individual learning needs, covering next-gen IT skills and essential soft skills vital for the evolving job landscape. GECO's commitment to its employees' growth is further enhanced by its adoption of the Skills Framework. Today, GECO's Upskill Today programme extends its impact to job seekers aspiring to embrace tech roles, benefiting over 150 local individuals, including stay-at-home mothers seeking to rejoin the workforce.
IBM Singapore Pte Ltd
IBM encourages a culture of joyful learning. It established a Your Learning (YL) platform – rewarding employees' learning and development achievements – and the Role-Based Learning Framework, which maps out the skills profile, potential pathways, and available resources for each role, to help employees chart their career progression. As a SkillsFuture Queen Bee, it aims to help SMEs adopt relevant AI solutions, and has trained more than 1,200 mid-careerists in AI and Cybersecurity skills to-date. In addition, IBM provides learning and mentorship opportunities to the wider community through the IBM SkillsBuild learning platform initiative.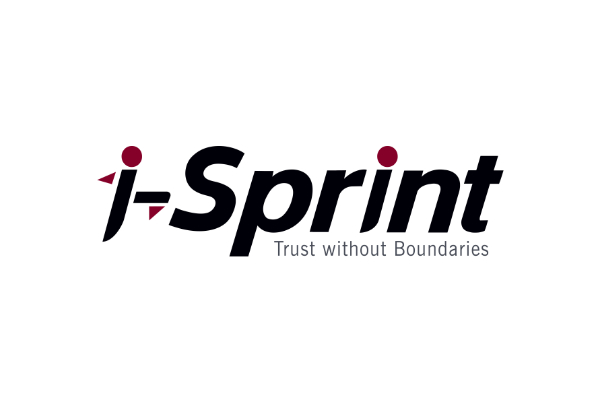 i-Sprint Innovations Pte Ltd
i-Sprint is committed to upskilling its employees, to help them respond swiftly to the fast changes in the ICT sector, and one way is through the i-Sprint University that they have set up. As one of the early adopters, i-Sprint has successfully aligned their Learning and Development roadmap for employees to the Skills Framework for ICT. The company also participated in initiatives such as the TechSkills Accelerator to enhance their workforce's digital expertise, and the SkillsFuture Work-Study Programme and SGUnited Skills Programme to provide learning and career opportunities to both fresh graduates and mid-careerists.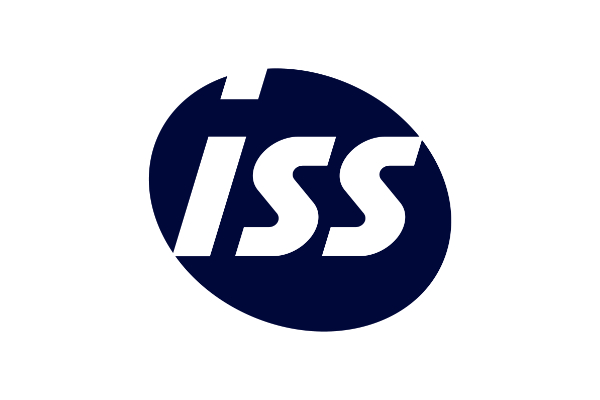 ISS Facility Services Private Limited
ISS invests in employees' growth and well-being to deliver places that WORK, THINK, and GIVE. As an Approved Training Organisation, ISS enhances employees' skills with programmes like "Go Digital" for seniors, in-house training, and an online learning system. The company redesigns job roles to improve salaries, and actively engages in tripartite efforts like the Facilities Management Implementation Committee to elevate the sector. ISS collaborates with Institutes of Higher Learning and the government to attract talent through initiatives like Internship Programme and Career Conversion Programme.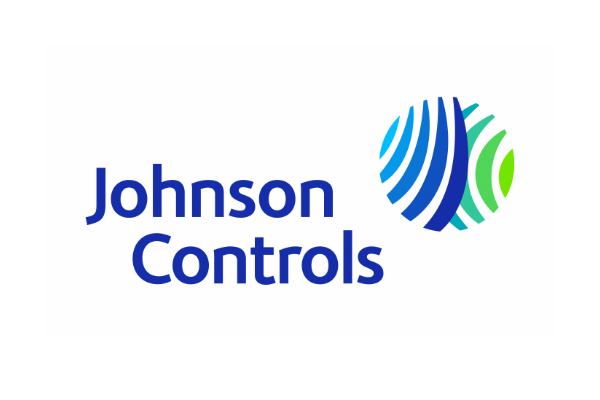 Johnson Controls (S) Pte Ltd
Johnson Controls believes that a skilled workforce is an enabler of business growth. Employees receive comprehensive training, structured around four pillars of its business, through an e-learning platform and dedicated in-house trainers. Johnson Controls also gives back to the society in numerous ways. During the pandemic, it designed an SGUnited Mid-Career Pathways Programme – Company Training to transit mid-careerists into the built environment. As a SkillsFuture Queen Bee, it helps SMEs in the industry build capabilities in digital transformation. Johnson Controls supports innovation amongst academics, students, industry leaders and SMEs, through the OpenBlue Innovation Center.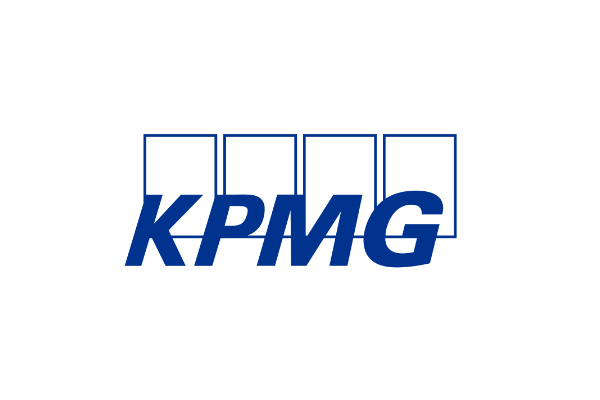 KPMG in Singapore
KPMG in Singapore fosters a workplace learning culture, underpinned by its robust competency framework central to talent nurturing and progression. Through a S$30 million commitment to lifelong learning over five years, KPMG delivers customised programmes via the KPMG Business School, its in-house learning academy, while providing access to over 16,000 on-demand e-learning modules. KPMG also supports employees in securing professional accreditations and exploring international secondments. As a market leader in cross-industry trends and transformative expertise, KPMG regularly shares knowledge and ideates innovative solutions with partners during sector-specific dialogues and events.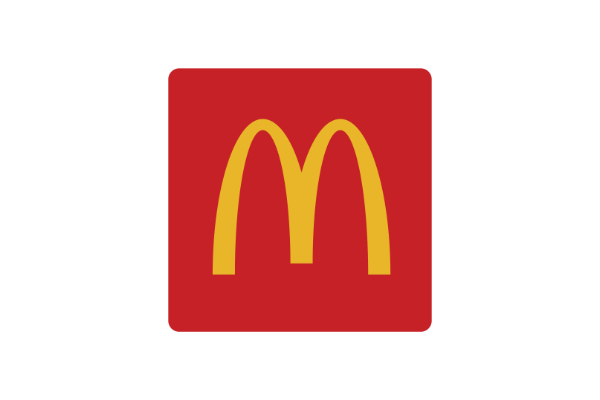 McDonald's Singapore
McDonald's adopts an 'Archway to Opportunities' education strategy where employees are empowered to develop the right skillsets for their career progression. Strong partnerships have been forged with the Institutes of Higher Learning to provide sponsored education to all employees. Its structured career development pathways, complemented with training opportunities, have helped 50% of restaurant crew members advance to become restaurant managers, leading to better talent retention. In addition, McDonald's works with different partners, such as special needs schools and government organisations, to provide employment and learning opportunities for Singaporeans from all walks of life.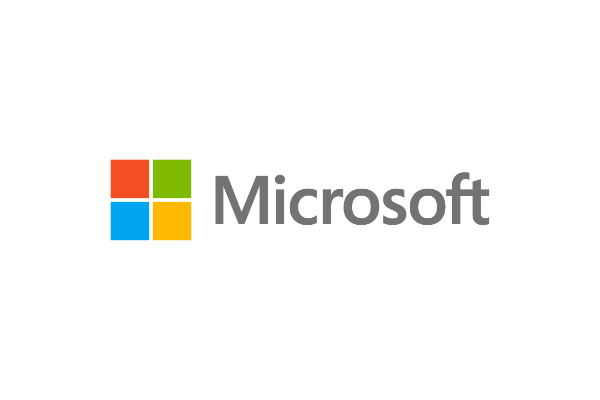 Microsoft Singapore
Microsoft's mission is to empower every person and organisation on the planet to achieve more. The company does this by nurturing an inclusive, rewarding and growth mindset work environment. In Singapore, Microsoft continues building deep ecosystem partnerships across both the public and private sector to offer an ecosystem of lifelong learning resources. Their nationwide initiatives include the Microsoft Let's Skill Up Programme with SSG to support SMEs in their digital growth, and #GetReady SG, which supports mid-careerists in their transition to technology roles in AI, cloud, security and data & AI.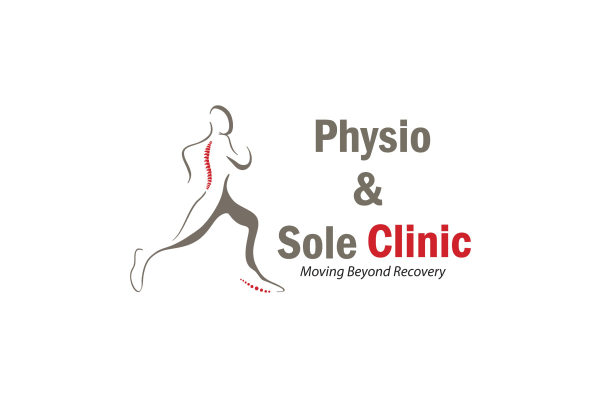 Physio and Sole Clinic Group
Physio and Sole has a comprehensive training system to enhance their employees' skillsets. Employees can upgrade their skills through various options, including on-site workshops and seminars, e-learning, and on-the-job training. The company also adopted the Skills Framework to guide its skills-based hiring and employees' learning and development practices. To help groom fresh talent, Physio and Sole partners with Republic Polytechnic to offer internships to local students. Additionally, it actively participated in the SGUnited Traineeships and the SGUnited Mid-Career Pathways Programme to create job opportunities for fresh graduates and mid-career professionals interested in the field.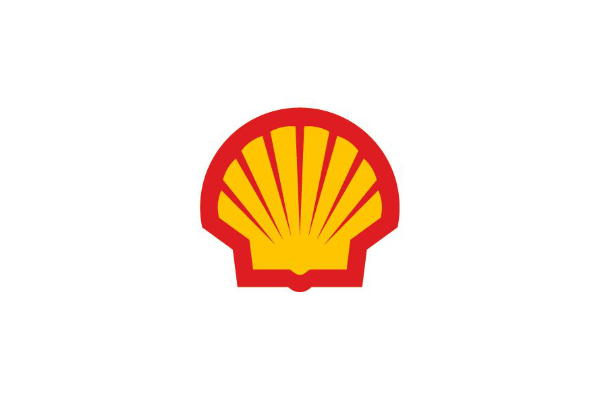 Shell Singapore (Pte) Ltd
Shell places emphasis on continuous learning, from setting up a learning centre at its Bukom site to launching a one-year E+ Programme, which prepares employees for the energy transition and develops their integrative commercial capabilities. Shell collaborates with partners to uplift the sector. This includes working with ITE on a Work-Study Diploma and providing on-the-job training. The company also works with the Energy Market Authority to nurture local energy startups via the Shell StartUp Engine programme. In addition, Shell participates in national committees related to the maritime and aviation sectors, and workforce development.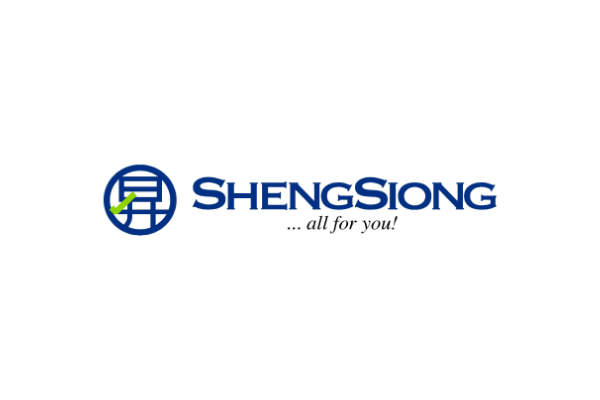 Sheng Siong Supermarket Pte Ltd
Sheng Siong believes that employees are likely to be more engaged and feel more fulfilled when they have opportunities to learn and grow. Relevant and comprehensive training is provided through skills assessments, formal learning and sharing sessions. It also prioritises skills-based hiring, recognising the importance of skills over qualifications, and provides learning opportunities for trainees at the Movement for the Intellectually Disabled of Singapore, and students through the Work-Study Diploma. As a SkillsFuture Queen Bee since 2021, Sheng Siong helps SMEs in its network enhance their workplace learning capabilities and bridge workers' skills gaps.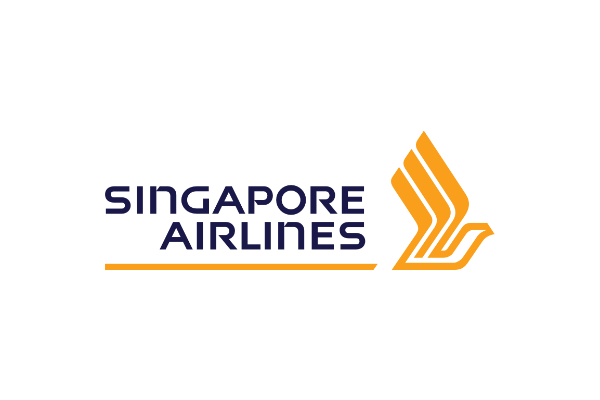 Singapore Airlines Limited
SIA advocates continuous learning at the workplace to support the development and growth of its employees. SIA employees are equipped with critical skills for future-readiness, such as digital capabilities, sustainability, and fraud awareness. Staff are also encouraged to pursue higher education through sponsorship programmes. SIA collaborated and developed aviation programmes with IAL and SUSS to attract and develop skilled aviation professionals, strengthening the country's position as a global aviation hub. Through the Singapore Airlines Academy, SIA also supports skilling of workers of other industries by offering them learning solutions in Service Excellence and Operational Excellence.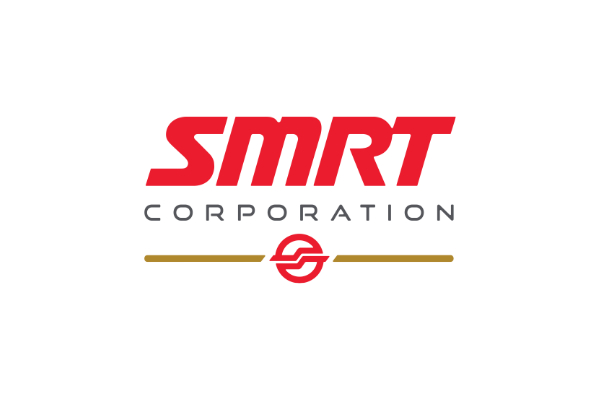 SMRT Corporation Ltd
SMRT leverages on digitalisation and learning technologies to transform the way learning happens. Employees are continually upskilled to keep pace with the accelerated rate of technological change in the industry. SMRT Institute, a certified in-house ATO, was set up in 2009 to enable a robust culture of workplace learning. For its commitment towards employee's skills development, SMRT received the Workplace Learning Organisation of Excellence (Platinum). As a SkillsFuture Queen Bee in the public land transport sector, the company helps train other companies in its ecosystem. To date, 60 companies have participated in this upskilling initiative.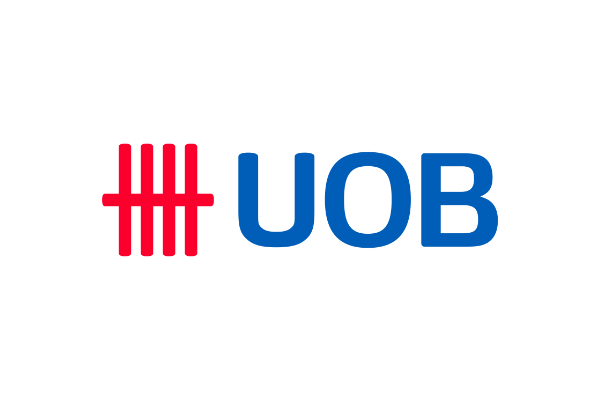 United Overseas Bank (UOB)
UOB cultivates a mindset of continuous learning to ensure employees remain adaptable to changes. In 2019, UOB launched the Better U Programme to continuously reskill and enhance employees' relevance in the digital age. It piloted a 12-month Pivot programme to help colleagues impacted by digital transformation transit into new roles. UOB also participates in programmes to build sector capabilities and bring in new talent. These include the Technology in Finance immersion Programme to train individuals in key areas such as Artificial Intelligence and Cybersecurity, and the Technology Development Programme to build early career professionals.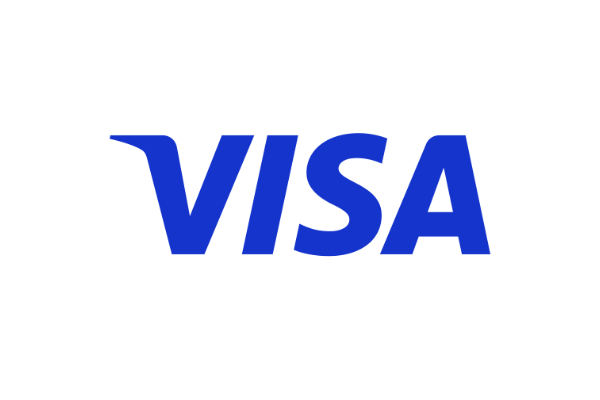 Visa Worldwide Pte Ltd
Visa fosters a culture of continuous learning, providing employees access to award-winning training and over 100,000 online courses through its Visa University. Employees have access to an education assistance programme providing financial support to help pay for ongoing external education, and opportunity to grow their experience in other roles and functions through short-term secondments. Besides its own employees, Visa also shares its expertise and innovations with industry players through the Visa Innovation Centre located in Singapore and is training the next generation of Singaporean technology experts through its 12-month work-based Visa Technology Traineeship Programme.