RECIPIENTS OF SKILLSFUTURE FELLOWSHIPS 2023
Bai Qing
Managing Director
SystemEngineer360 Pte Ltd
Bai Qing is a recognised and highly skilled professional in the field of Information and Communications Technology, attaining the highly coveted Cisco Certified Internetwork Expert certification and various professional certifications. Bai Qing is passionate about driving innovation in new technologies and inspiring more young engineers to pursue skills mastery. He currently serves as the Chief Expert of IT Network Systems Administration for WorldSkills Singapore. Having volunteered in the IT Network Systems Administration Technical Working Group since 2006, he led the team to select and train students to represent Singapore at the prestigious global WorldSkills Competitions.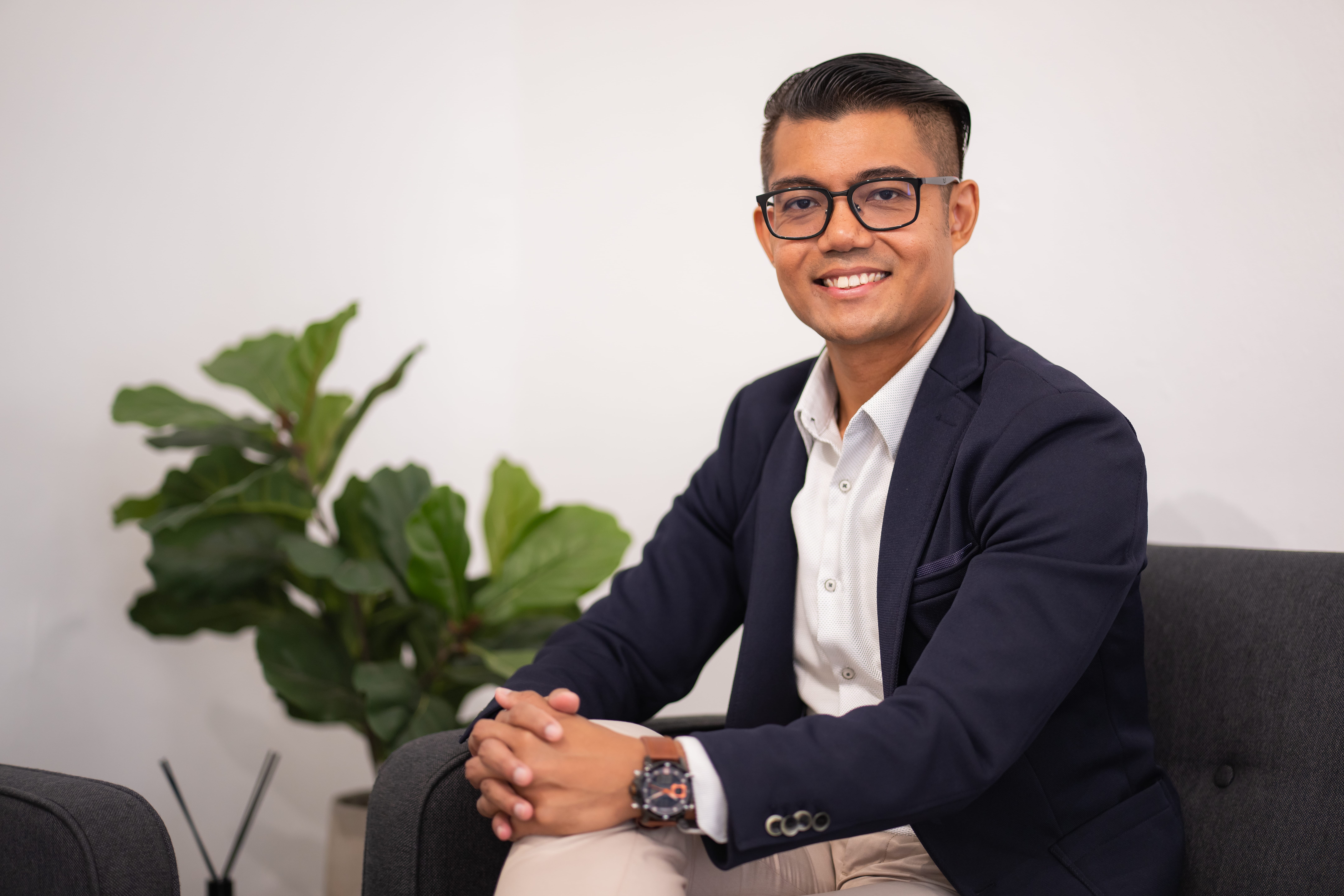 Fadli Bin Sidek
Senior Cyber Threat Intelligence Analyst
Bank of New York Mellon
Fadli is a cybersecurity professional with an unwavering determination to excel. Despite having assumed significant familial responsibilities at a young age, he persevered by pursuing part-time studies and various courses. Today, Fadli serves as a Senior Cyber Threat Intelligence Analyst at the Bank of New York Mellon. An avid learner, Fadli continues to deepen his knowledge in the emerging areas of Blockchain, Digital Assets, Metaverse and Web3 technologies. Fadli actively mentors students and working professionals to nurture their potential. Notably, he co-founded Division Zero, a cybersecurity community committed to enhancing the local cybersecurity ecosystem.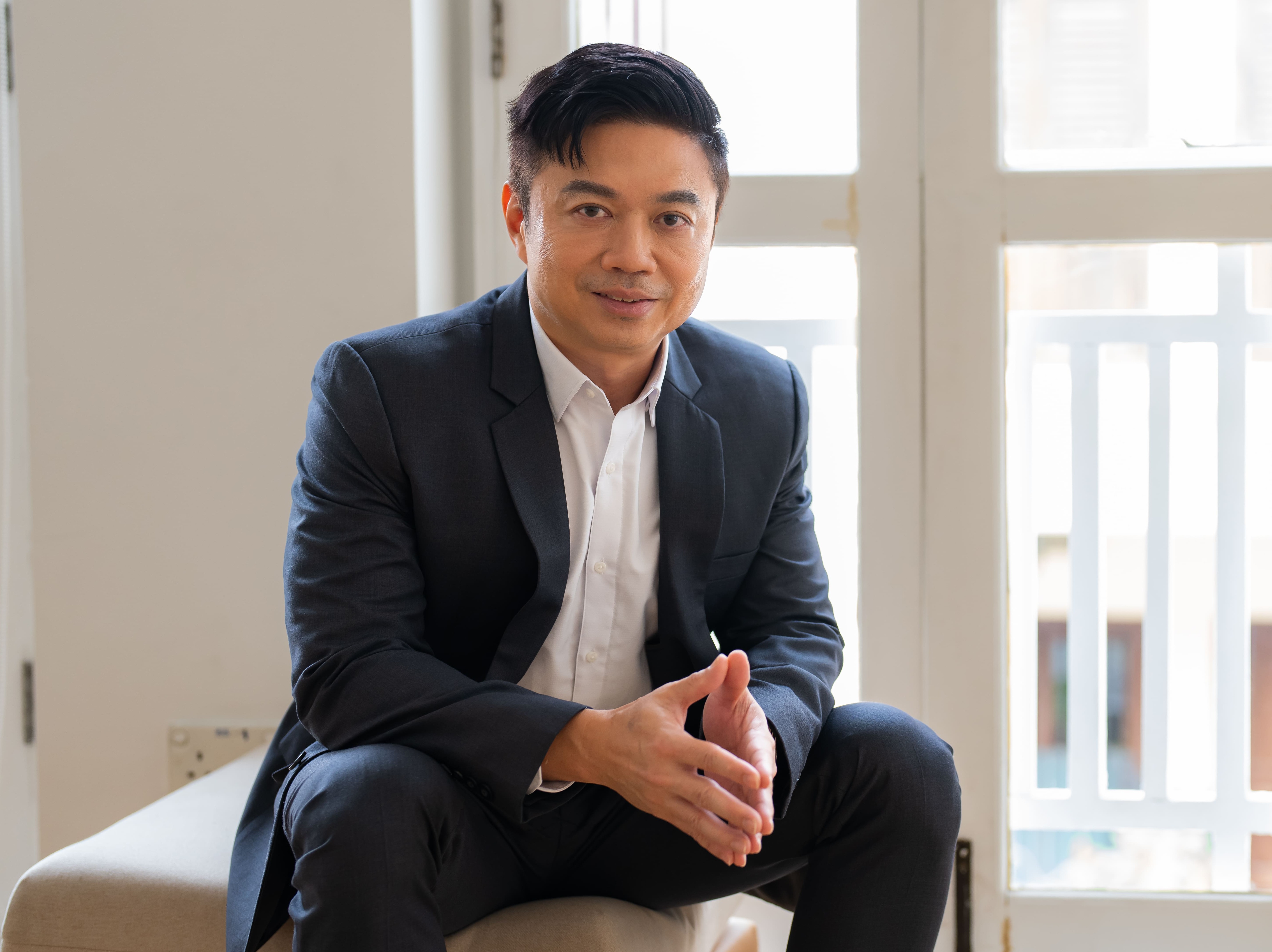 George Leong
Director
Pink Noise
George is an accomplished music industry veteran with more than three decades of experience. In pursuit of skills mastery, he achieved professional certifications in Adult Education, Business, Film Scoring and Orchestration. George is also an educator and entrepreneur. As an educator, he developed and delivered courses in the areas of audio engineering and music arrangement. As an entrepreneur, he nurtures talent and advocates for the skills development of Singaporean musicians. Notably, George co-founded Singpop Music Limited, a non-profit arts charity that aims to promote and support the local music industry.
Govindaraju Sundaravadivelu
Master Technical Specialist
SBS Transit
Govindaraju's 20-year career at SBS Transit is a testament to his passion and pursuit of skills mastery. Actively training throughout the years to hone his skills, he progressed from a Technician to a Master Technical Specialist. Among his professional certifications, he has attained a Chartered Engineer (Singapore) certification and completed a Volvo Specialist Technician Training in Sweden. Through on-the-job training and mentorship, Govindaraju equips new technicians with the knowledge and skills to work confidently. He also motivates his team to pursue their national accreditation in the chartered technician scheme to establish technical expertise.
Dr Haresh T Suppiah
Lecturer and Research Fellow
La Trobe University
Haresh is deeply passionate about Sports Sciences. Through his research, Haresh was pivotal in spearheading initiatives that enhanced sleep and recovery opportunities for Singaporean youth athletes. Committed to uplifting the Sports Science community both locally and internationally, he developed and conducted sports analytics courses. Notably, Haresh was a catalyst in establishing the industry-linked PhD scholarship between the National Youth Sports Institute and La Trobe University. Inspired by his enriching mentee experience, Haresh is keen to share his knowledge and he is dedicated to mentoring students, peers and fellow sports scientists.
Lok Eng Keat
Senior Manager, Lighting Group
Mediacorp
Eng Keat began his career in 1991 as a trainee in the lighting department. Rising through the ranks, he is now a Senior Manager leading a team of lighting designers. Keen to share his knowledge, he pursued an Advance Certificate in Training and Assessment, and conducts training sessions for his colleagues, polytechnic students and overseas television stations. Eng Keat also developed and conducted lighting modules at Singapore Media Academy. An advocate for lifelong learning, he pursued and graduated with a Bachelor of Science (Digital Media), and regularly encourages his team members to upskill and reskill.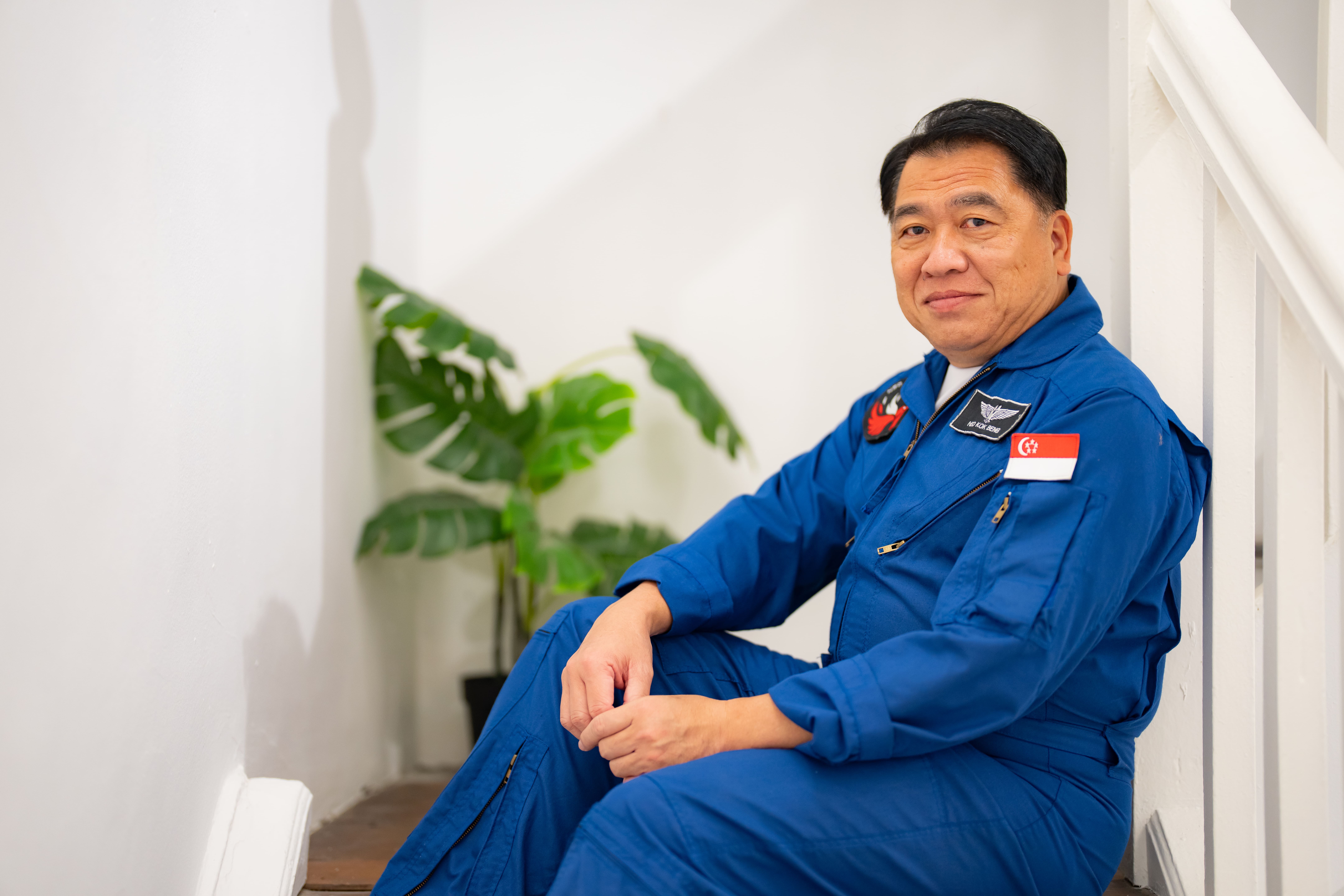 Dr Neo Kok Beng
Engineer, Educator, Entrepreneur
Founder and CEO,
NEO Aeronautics
Kok Beng embodies lifelong learning. As an engineer and entrepreneur, he develops cutting-edge products such as Singapore's first 'flying car', delivers technology commercialisation programmes and nurtures deep technology ventures. As an educator, he develops an ASPIRE STEM initiative and teaches technological innovation at Singapore Management University. Kok Beng aims to groom the next generation of Singaporean innovators. He launched the Young Engineer Leadership Programme with Institution of Engineers Singapore and serves as co-convenor of ISO 56000 Innovation Management standards. Kok Beng is currently researching Strategic Foresights and Sustainability for the Green Economy.
Prakash Seramani
Regional Manager Service Centers – Asia
CSafe Global
Prakash always looks for opportunities to learn and give back. Over the past two decades, he has continually upskilled through professional certifications in aviation, engineering, innovation and leadership. As a Regional Manager, certified Quality Manager and Aircraft Maintenance Engineer, he mentors colleagues and underprivileged youths, and provides career guidance to students. Currently, Prakash is pursuing a Juris Doctor Law Programme at the Singapore University of Social Sciences and volunteers with legal clinics and non-profit organisations. He aims to apply his new qualification in the aviation industry while also providing pro-bono work.
Roy Ee Fu Cai
Director
ENGIE Services Singapore
Roy's career began 19 years ago as an aircon technician with an Institute of Technical Education certification. Undeterred by his starting point in life, he pressed on and attained an undergraduate degree and various professional certifications. Today, Roy manages 300 employees at work, where he is committed to fostering a conducive workplace learning environment through Brown Bag events, courses and seminars. He also shares his experience with students from Institutes of Higher Learning through the iBuildSG BE Formation programme. Roy also participated in the development of two transformation roadmaps for the facilities management industry.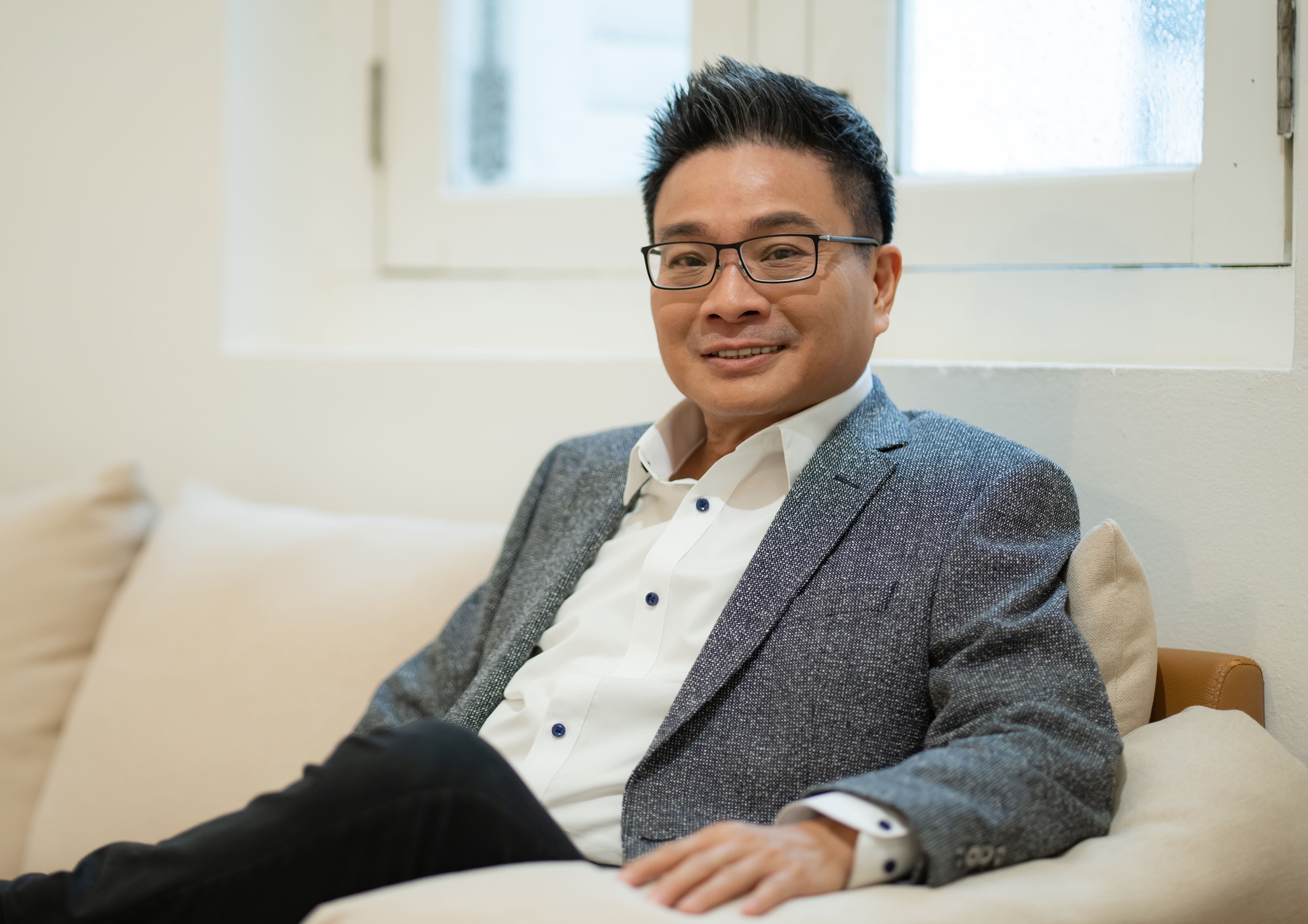 Sam Chiong Kok Hon
Group Chief Communication Officer
Fonda Global Engineering Pte Ltd
Sam is a veteran in the Built Environment sector, and a strong advocate for the employment of Institute of Technical Education (ITE) graduates. An ITE alumnus, he persevered against the odds to achieve academic excellence, earning a postgraduate degree and multiple professional certifications. He is committed to dispelling the unwarranted stigma of ITE students, who are often labelled as underachievers. Serving as a Board Member at the Singapore International Facility Management Association, he passionately engages with these students through initiatives aimed at encouraging them to embrace continual improvement and lifelong learning.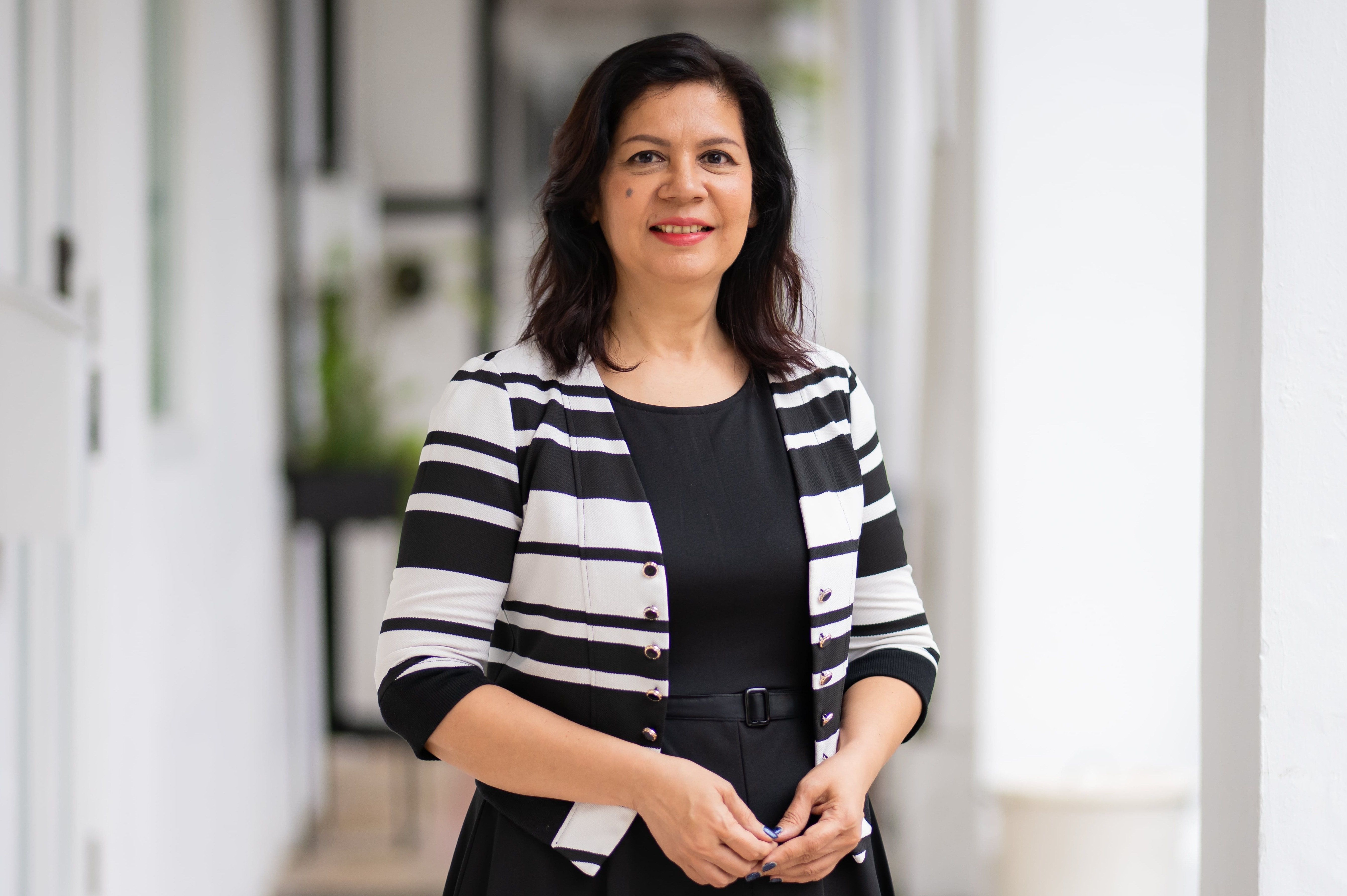 Stella Pereira
Cluster Director
The Little Skool House International

Stella's professional journey began as a volunteer at a special needs school, which led to a career spanning over 20 years in the Early Childhood Care and Education sector. She is recognised as an Early Childhood Development Agency Fellow for her dedication and expertise in her role. Apart from leading her team to achieve organisational objectives, Stella conducts training for sector leaders, and aspires to ignite a greater sense of purpose among Early Childhood educators and parents. Leading by example, Stella regularly attends training on in-demand skills to enhance her skill sets.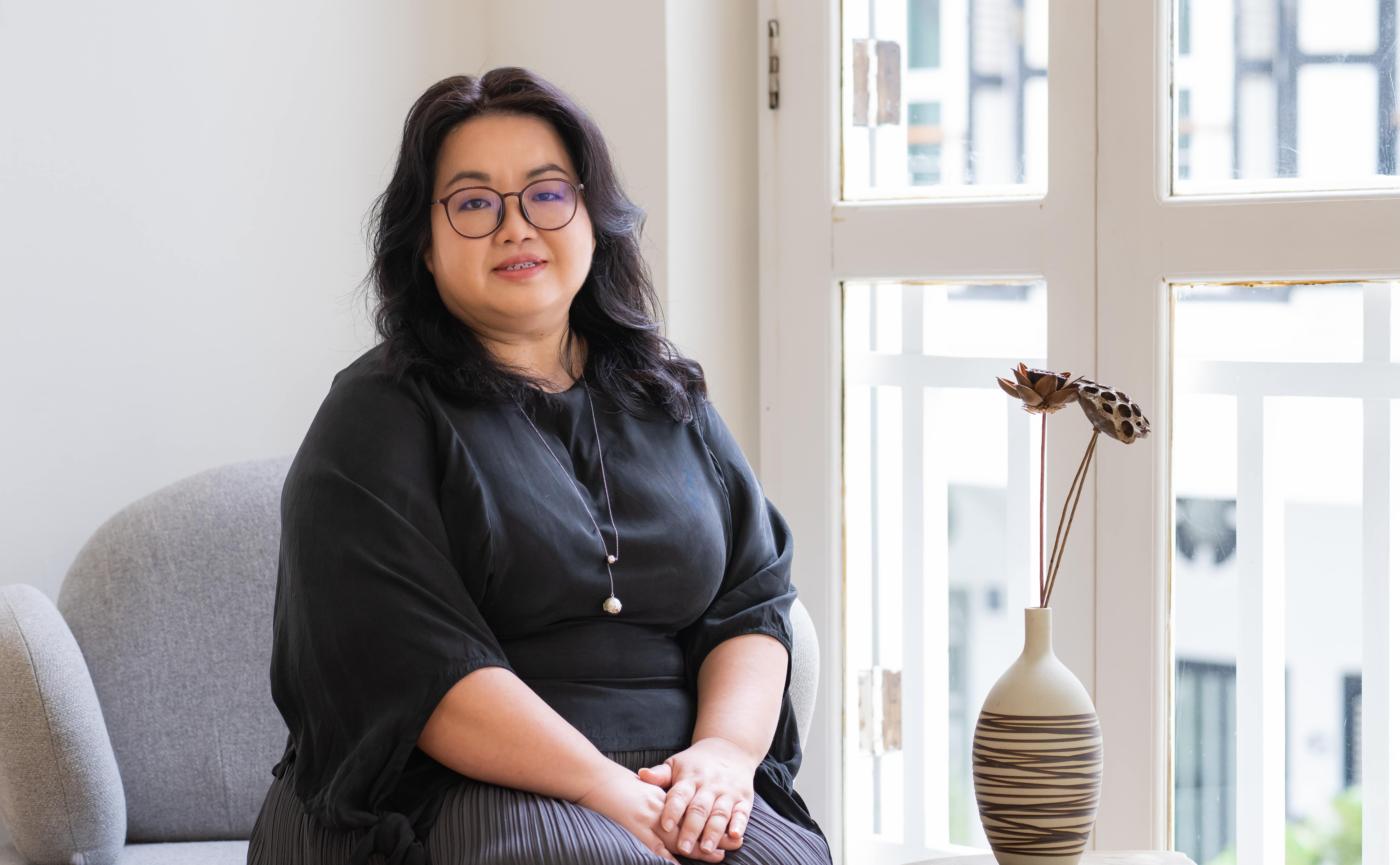 Yvonne Tan Siok Ning
Director and Principal Landscape Architect
DP Green Pte Ltd
Yvonne's passion for nature and design led her to begin her career in landscape architecture. To hone her skills, she upskilled in the areas of integrated land use, project management, master planning, urban design and placemaking. Today, Yvonne is a Director and Principal Landscape Architect. She also currently serves as the 1st Vice President of the Singapore Institute of Landscape Architects. Yvonne is dedicated to increasing the recognition of landscape architects and sharing Singapore's city-in-nature journey internationally. Committed to mentoring her colleagues, Yvonne encourages lifelong learning and provides guidance for their professional and personal development.