RECIPIENTS OF SKILLSFUTURE FELLOWSHIPS 2021
Alex Oh
Film Composer
White Noise Music Pte Ltd
Alex started learning music at the age of four, attaining a Licentiate in classical piano when he was 20, and moving on to score 24 feature films globally. Winning the 'Top Local Soundtrack' award at the 22 nd Composers and Authors Society of Singapore (COMPASS) Awards Presentation 2017 was a testament to his skills. Alex continued pursuing further training in the arts and plans to attend more courses, including the Los Angeles Film Conducting Intensive and Hollywood Music Workshop. He is also devoted to guiding others, and regularly conducts masterclasses and workshops on film scoring to uplift the industry's capabilities.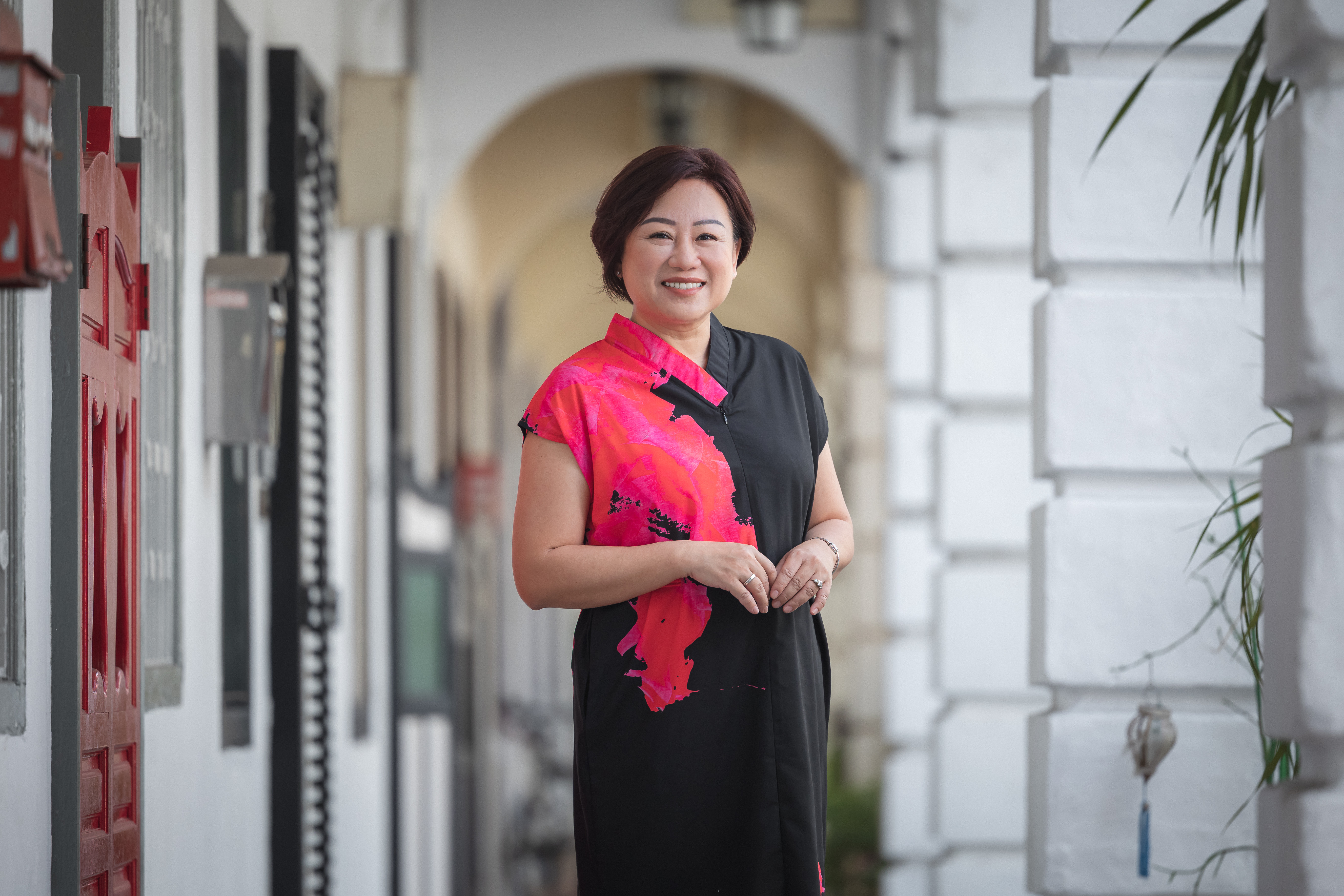 Catherine Khaw
Founder and Director
Data and Analytics Capitals Pte Ltd
Catherine started her career as a market forecaster and went on to attain her Masters in AI more than a decade after her first degree. She believes that formal learning helps in career development, when one acquires new knowledge and in-demand skills. This was how she became a catalyst in the use of AI in organisations. Catherine is very active in grooming talent. She participated in developing the Skills Framework for ICT, and now leads the data charter of the Tech Talent Assembly. She also volunteers as a career advisor at Workforce Singapore.
Dr Charles Chao Rong Phua
CEO
Solaris Strategies Singapore
Charles specialises in trisector strategy, innovation, entrepreneurship and sustainability, and attended related executive education courses at renowned business schools, in tandem with his doctorate training in corporate strategy. He completed his first PhD in public policy and is now pursuing a Doctor in Education. Besides adjunct teaching at local and overseas universities and editing Routledge Series for Strategy, Wisdom and Skills, he is President of Association for Public Affairs and he coached youths on policy issues through organising SG100, co-organising Singapore Model Parliament and co-developing Youth Action Plan. He supports the National Youth Achievement Award Council in enhancing youth leadership programmes.
Dinesh Verma
Founder and Managing Director
V2U Healthcare Pte Ltd
Dinesh, with a background as a clinical physiotherapist, became an entrepreneur, and technology advocate and developer by constantly deepening his skills and knowledge. He was notably the first Asia Pacific trainer for Electrical Stimulation for Swallowing Management, training over 5,000 clinicians internationally on technologies in strength training and pain management. Now, Dinesh leads the Physio Asia Academy, a subsidiary of V2U Healthcare, to conduct workshops and forums for physiotherapists. He also actively promotes the need for education in his field and shares best practices with the professional community and entrepreneurs, demonstrating a strong dedication to mentoring others in the profession.
Eunice Lim
Adjunct Adult Educator
Institute for Adult Learning
Eunice is a highly skilled Training and Adult Educator, with more than 13 years of experience in her field of work in the adult education industry. A strong believer in continuous education and adult learning, she unreservedly shares her knowledge with others. Besides working with various organisations to develop their skills frameworks, Eunice also helped design courseware for training the workforce. She has nurtured new and aspiring Adult Educators (AE) through the AE Mentorship scheme. In addition, Eunice was a SkillsFuture Mentor and is a Workplace Learning Consultant, actively helping companies on their learning transformation projects.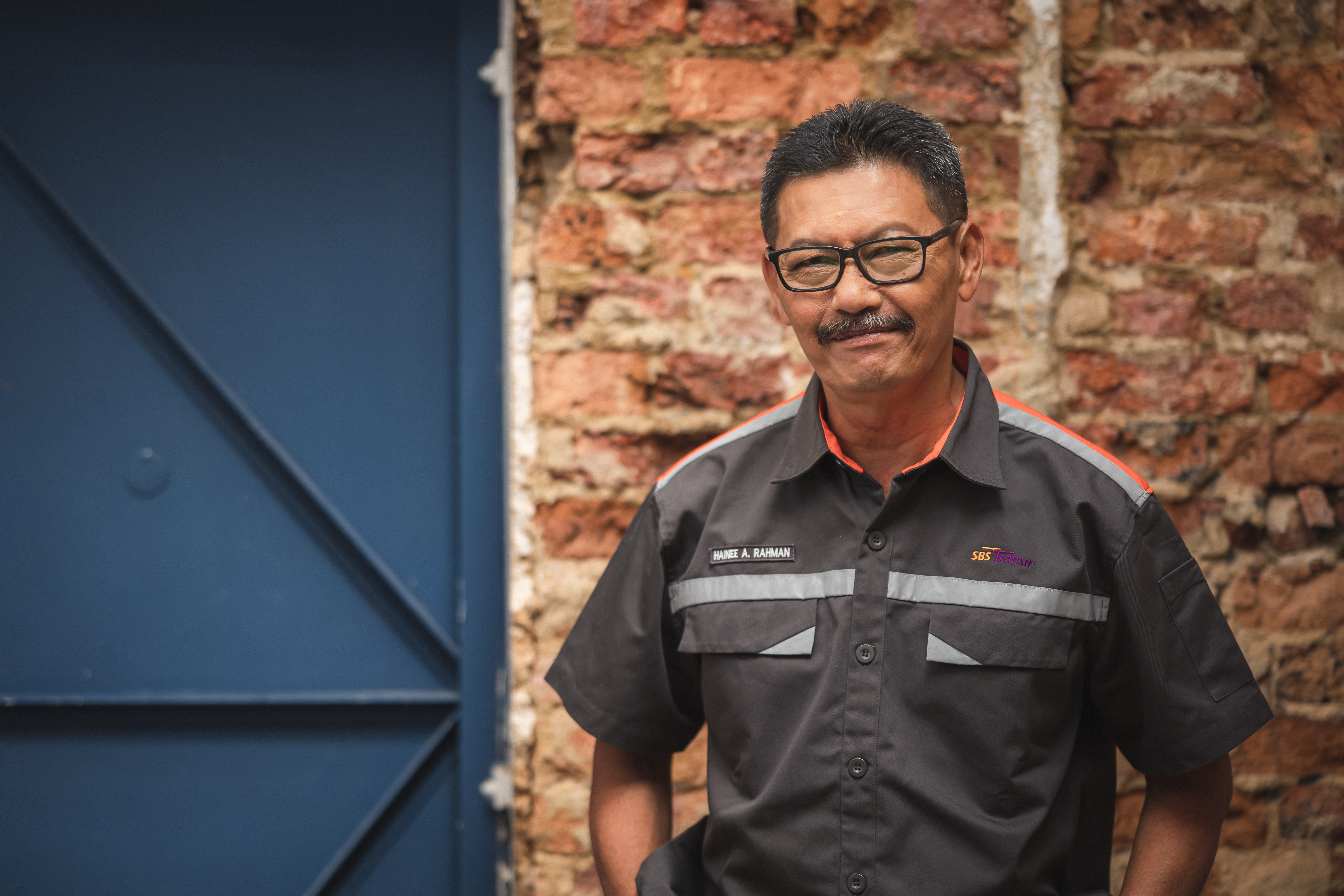 Hainee Bin Abdul Rahman
Senior Technical Specialist
SBS Transit Ltd
Hainee lives by the mantra "Age is no barrier to learning and learning never stops!" From an apprentice at 20 to a skilled and competent Senior Technical Specialist today, his 42 years on the job has been characterised by constant learning so that he can be at his best to contribute effectively at the workplace. From technical skills in bus maintenance to computer literacy for diagnostics, he continues to pick up new knowledge and skills in communications, problem-solving and leadership. To his younger colleagues, he is a mentor who is passionate in helping them succeed at work.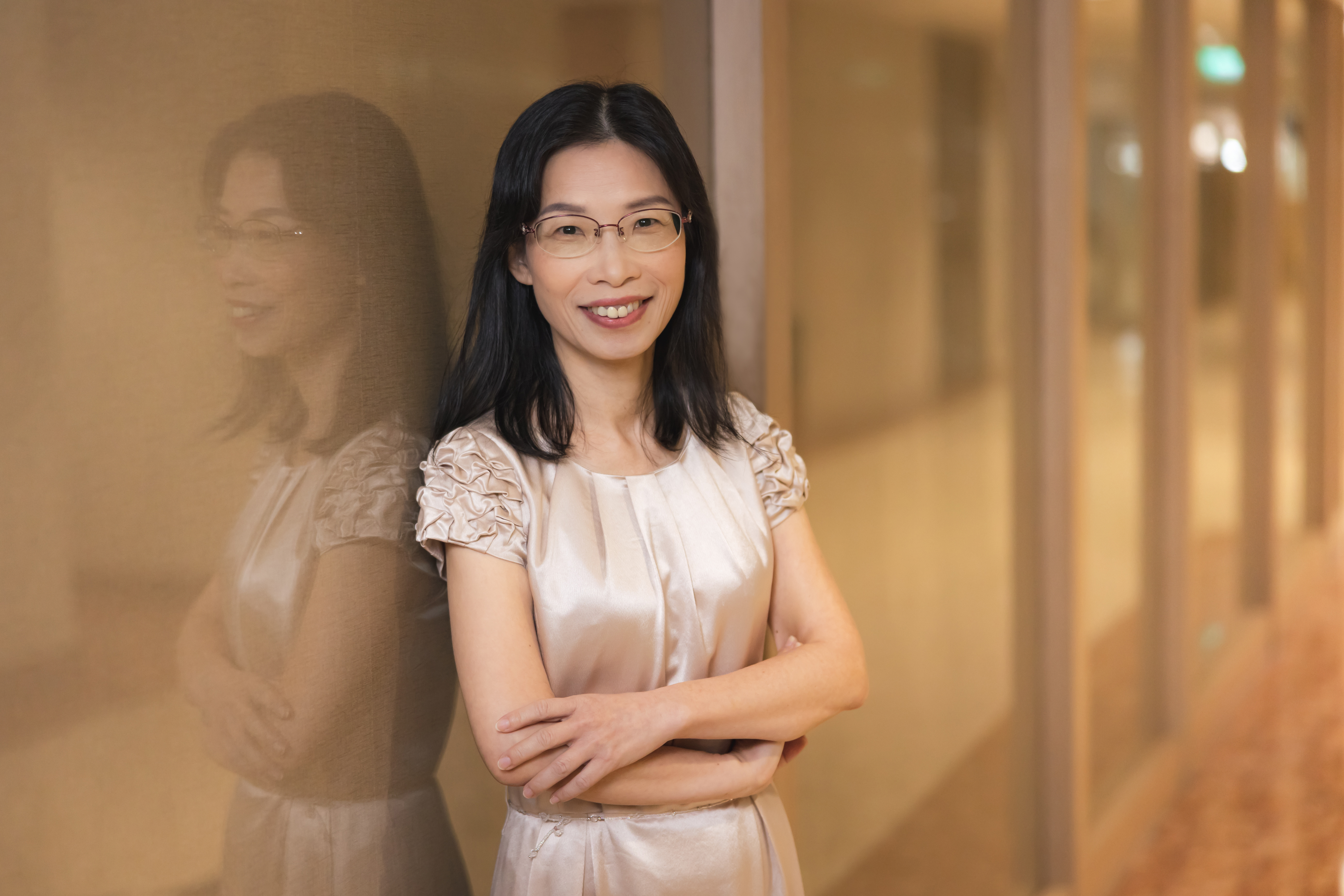 Dr Hong Chia-Yun
Senior Research and Development Engineer
Metalor Technologies Singapore Pte Ltd
Chia-Yun enjoys learning, constantly pursuing courses to build up her knowledge and expertise in areas such as Chemistry, Environment, Safety and Health, and even in Management when she took on a leadership position. She values various opportunities to share her knowledge with others, delivering speeches at local and international conferences, and even co-organising the SUR/FIN conference that helped surface technology companies connect and collaborate with one another. Chia-Yun also avails her expertise to others in the industry through her active involvement in local industrial associations, which include the Singapore Surface Engineering Association Executive Council.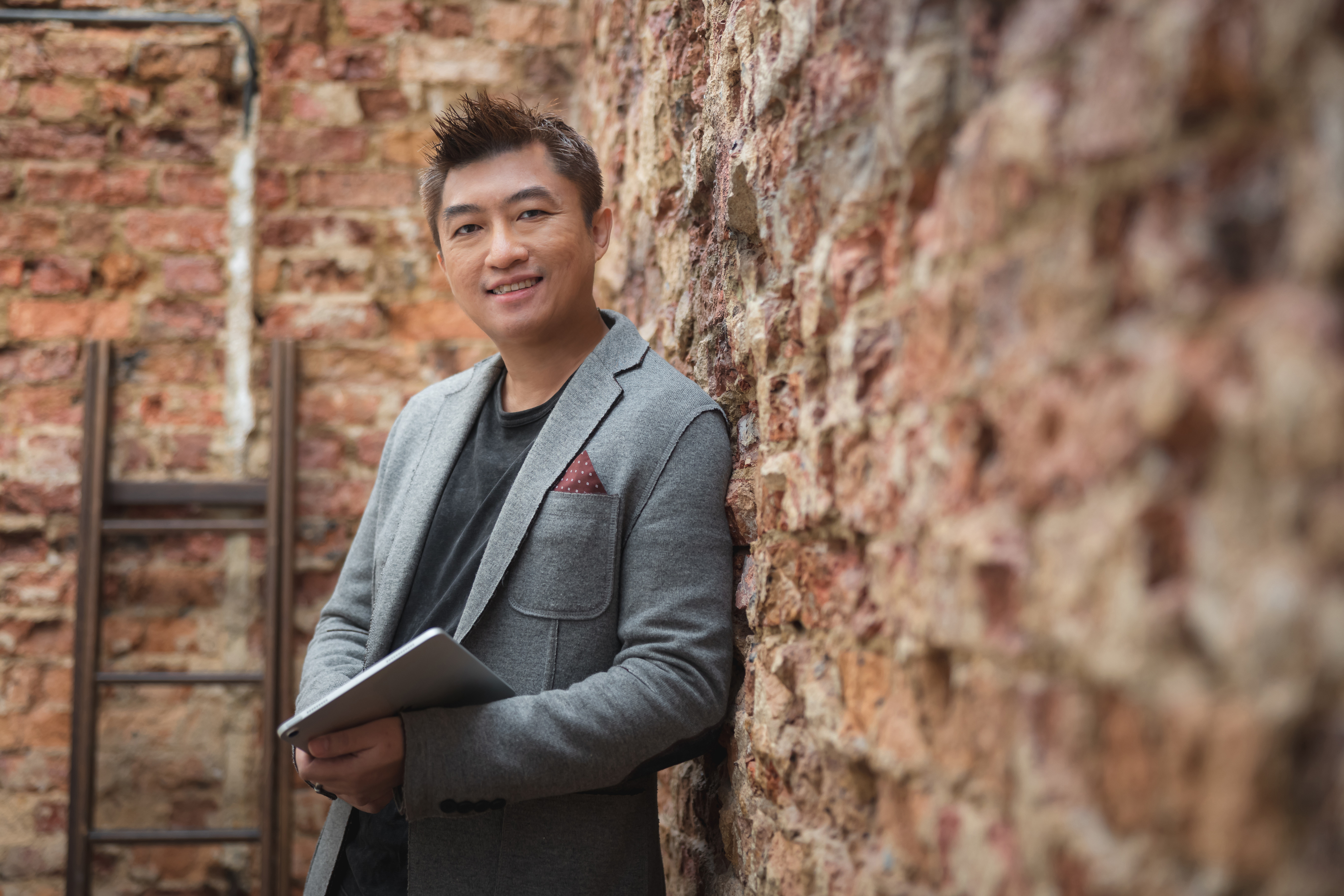 Kelvin Ng
Brand Strategy and Creative Director
Popper Asia
Kelvin's love for design led him to venture into the creative industry although his training is in business. To hone his skills, he enrolled in several courses on design and brand consulting. Today, he sees the fruits of his labour through the various industry awards won by his agency, such as Boutique Agency of the Year Award 2021. Kelvin is also very passionate about mentoring youths and nurturing entrepreneurship. He coaches youths through mentorship programmes in Nanyang Polytechnic and the National University of Singapore Society, and supports start-ups and SMEs through Enterprise Singapore's Enterprise Development Grant.
Kevin Linus Shepherdson
CEO and Founder
Straits Interactive Pte Ltd
Kevin has consulted and trained intensively in data protection and privacy over the past eight years and is widely recognised for his skills and experience in the profession. He has been engaged by data protection regulators in ASEAN countries to share his expertise. In addition, he has co-designed 17 data protection courses with the Singapore Management University over the past three years to train future talent. To benefit the professional community, he also initiated the development of the Data Protection Excellence Network content portal to facilitate sharing of knowledge, and authored a book on privacy breaches.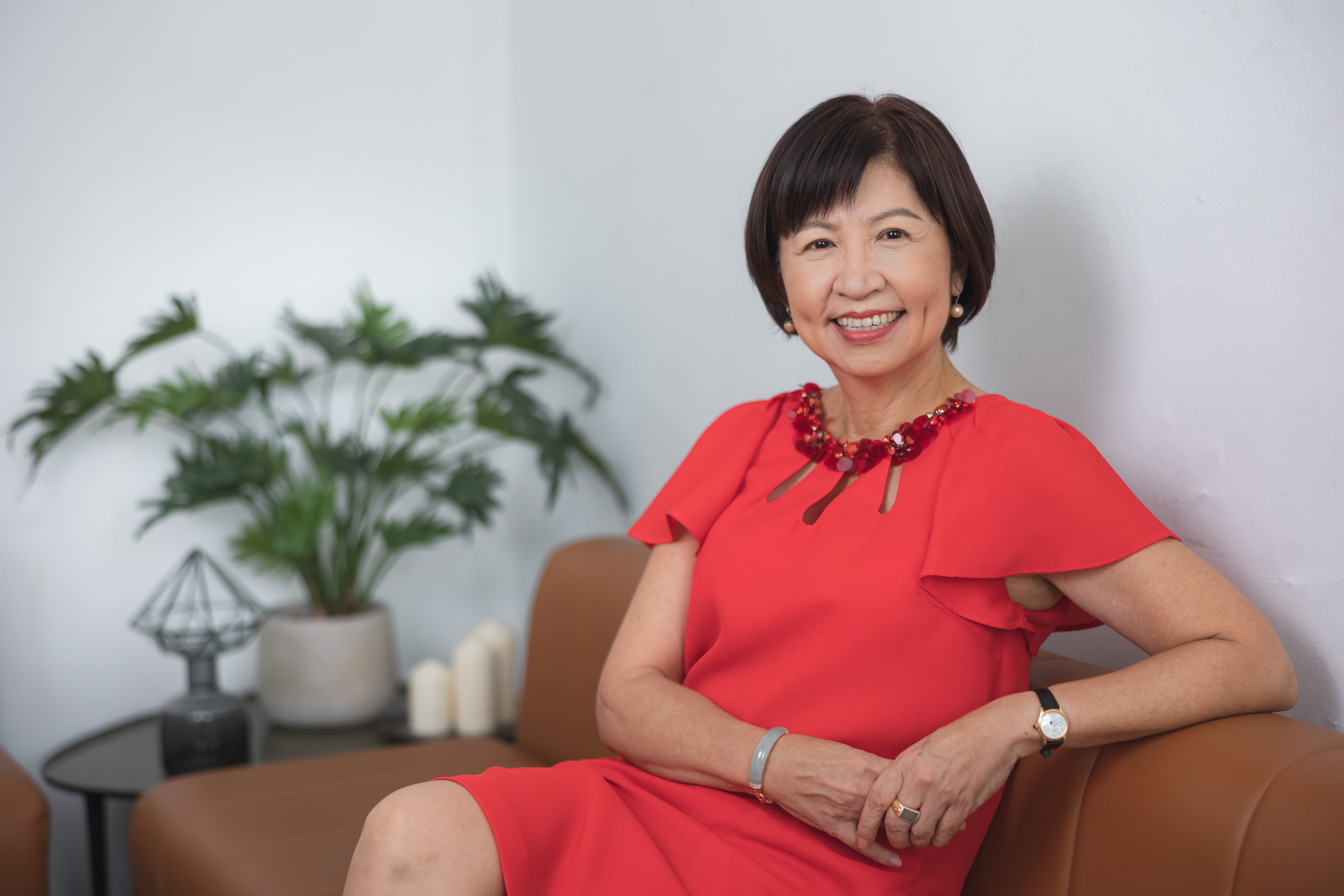 Koh Choon Fah
Real Estate Veteran
Choon Fah, with over 30 years of experience, is a veteran in the real estate industry. Committed to professionalising the industry, she contributed to the development of the Real Estate Industry Transformation Plan and sits on various advisory committees, including the Council for Estate Agencies, to help develop policies and programmes. She is also part of the executive committee of the Singapore Council for Urban Land Institute, striving to transform the future of the Built Environment. Choon Fah shares her knowledge with peers through learning platforms, and mentored students from the real estate department of the National University of Singapore.
Lai Han Seng
Director and Head Instructor
Han Academy Pte Ltd
Han Seng's commitment to the sport of Taekwondo is undeniable. Besides achieving his black belt ranks and completing numerous certifications to become a qualified international referee and internationally certified instructor, he developed himself in areas including Sports and Exercise Science, Sports Nutrition, and even Early Childhood Education, to improve his coaching pedagogy. To help promote the sport, he is heavily involved in Singapore Taekwondo Federation as a board member, course conductor and referee, and volunteers as a coach for the Children's Aid Society. Additionally, he supports aspiring coaches by donating to the Republic Polytechnic Education Fund's study awards through his company.
Mohamad Nazree Bin Suhaimi
Senior Service Supervisor
Aardwolf Pestkare (Singapore) Pte Ltd
Nazree received the Environmental Service (ES) Star Awards 2020, which honours exceptional contributions of the workforce in the environmental services sectors. He is truly deserving of the award, having continually reskilled and upskilled himself to adapt to evolving demands of his work. When wildlife handling was an issue for the industry, Nazree took up a "Wildlife Handling" course to expand his skill sets. When COVID-19 struck, he quickly trained himself in cleaning and disinfection, helping his organisation generate substantial new revenue through disinfection services. Nazree also trains his colleagues regularly, to help them build their competencies.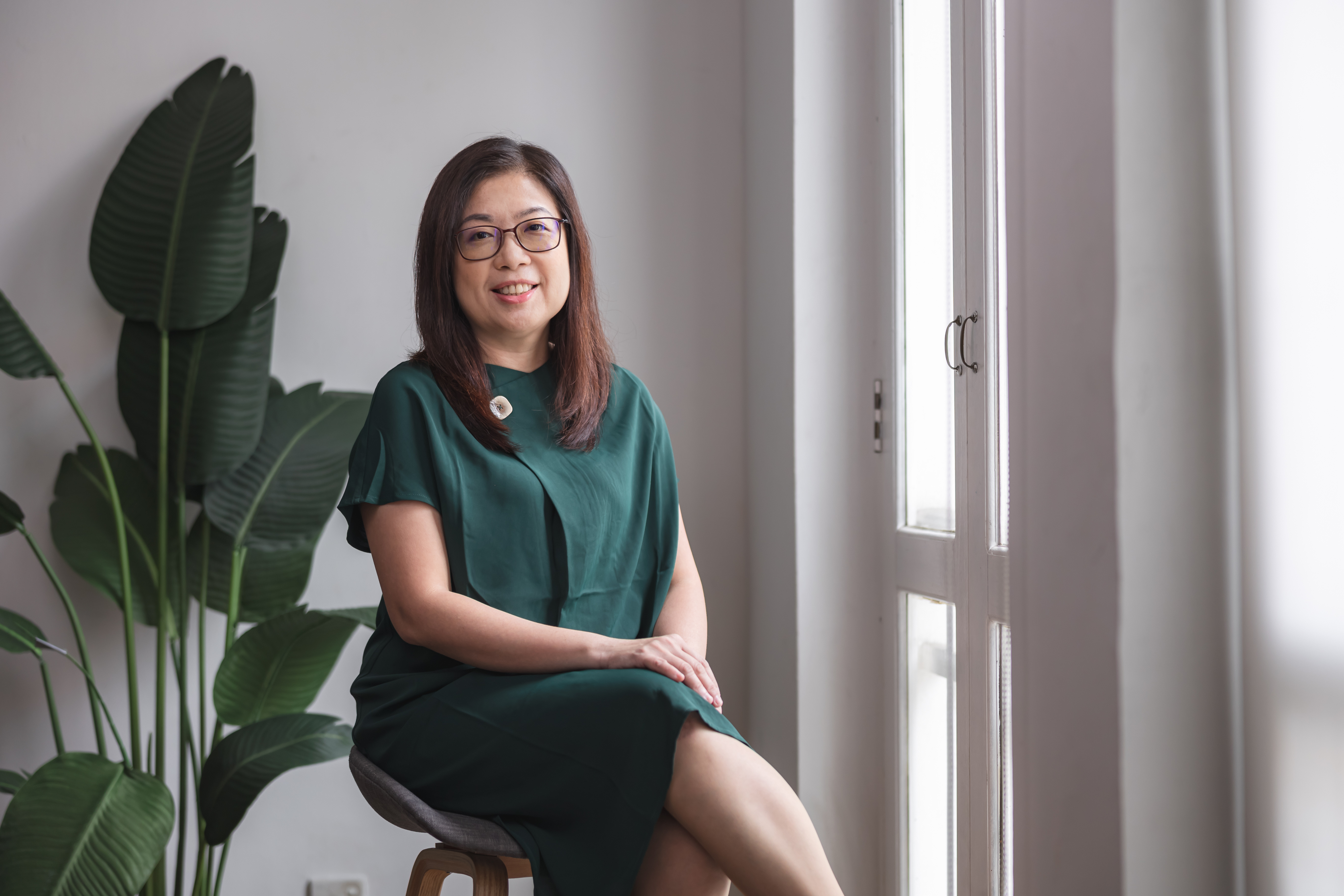 Ong Tun Kim
Global Supply Assurance Manager
IBM Manufacturing Solutions Pte Ltd
Tun Kim's breadth and depth of skills demonstrate her unending quest for knowledge. In addition to being a certified Consulting Supply Chain Management Professional, she also possesses knowledge such as Data Science and Design Thinking, and is a Neuro Linguistic Practitioner as well as a Professional Career Coach. These unique skill sets make her an inspiring leader, mentor, coach, speaker, trainer and a trusted advisor to many. To help others, she also actively participates in numerous mentoring activities, including mentoring Singapore Management University undergraduates, and coaching leaders and professionals within and beyond her organisation.
Dr Philip Tan
Creative Director and Educator
Philip's 28-year creative and musical journey saw him creating opening ceremonies and performances on both national and international stages in over 30 countries, and bagging multiple awards along the way. He continues to learn and is currently in a Doctorate programme, and plans to develop problem-solving apps. Philip is equally devoted to cultivating the next generation of musicians and composers. He teaches students and coaches music teachers formally, and has written a few books, including a music textbook for an international school. Additionally, Philip mentors aspiring individuals, with five of his former students winning the national Young Artist Award.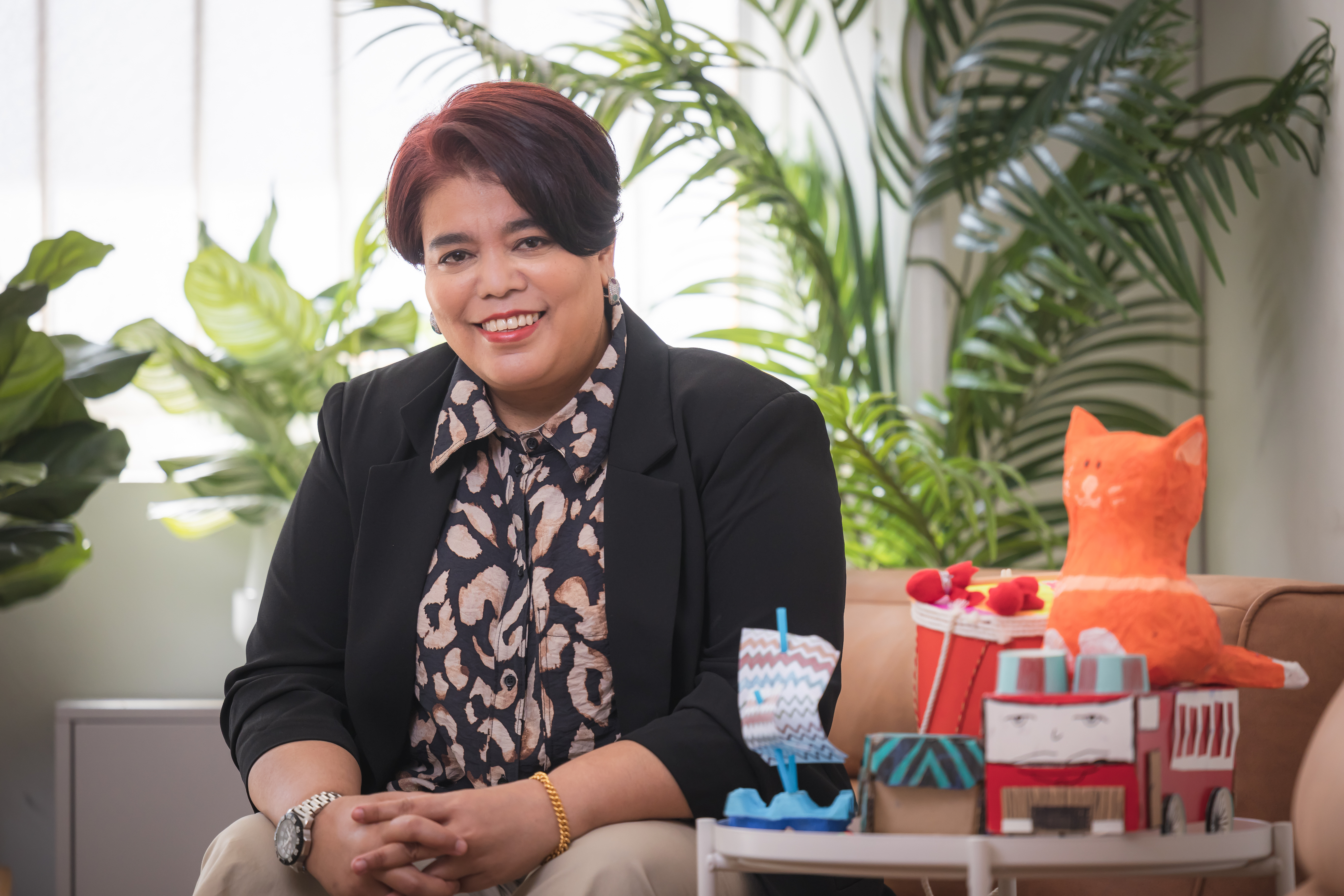 Seri Rahayu Binte Ariff
Executive Principal
PCF Sparkletots
Seri is an avid learner and an empowering educator whom her staff look up to as a role model. She places great importance on her staff's growth and maps out their professional development plan together with her centre leaders. She also walks the talk by constantly upgrading herself through relevant courses. As an Early Childhood Development Agency (ECDA) Fellow, Seri also proactively contributes back to the industry. Apart from conducting workshops, she has also been working with another ECDA fellow on the Inquiry-Based Action Plan since 2018, to help leaders in the sector build capabilities.
Shirley Tan
Executive Director
Catholic Preschool Education (Singapore) Ltd
Shirley is one with a strong will to master change. Without prior experience in the Early Childhood Care and Education sector, she entered the industry more than 10 years ago. Undaunted by the transition, Shirley industriously pursued relevant programmes to acquire the new skill sets required for her new role. Now she heads the Catholic Preschool Education group and is among the 14 pioneer ECDA Fellows to receive the award. To help uplift the sector, Shirley designed and implemented the 'Connecting the Dots: From Survival to Maturity' project to train principals.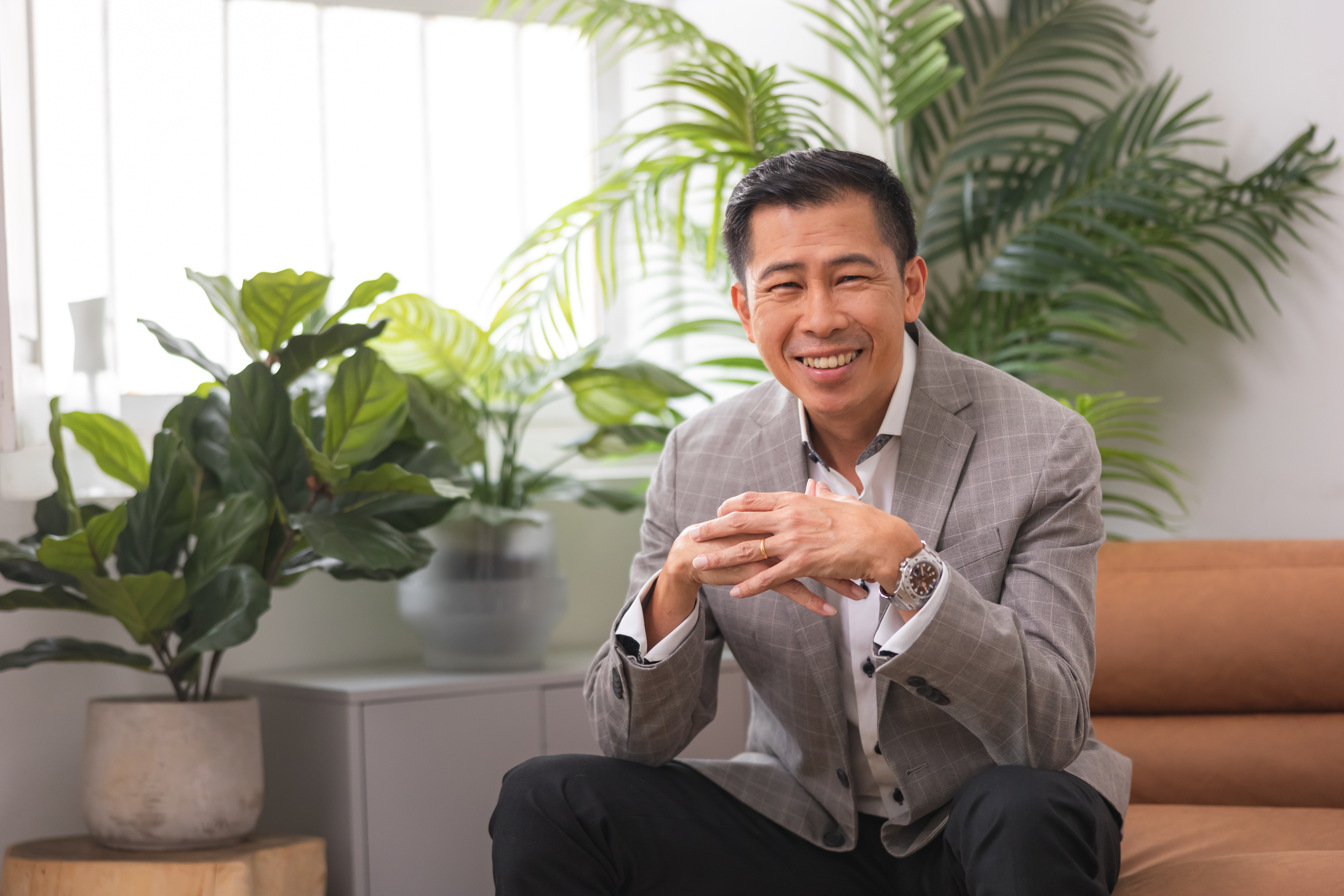 Tony Khoo
CEO
EM Services Pte Ltd
Tony is driven by his motto of "See not what you are today but what you will be tomorrow." He has held many roles in Built Environment – civil engineer, real estate professional, facility manager, certified trainer and now a CEO – all by embracing lifelong learning. Passionate about developing people, he set up the academy arm of EM Services Group, EM Learning, in 2018, which has inspired others. He has also worked with the Government to develop Professional Conversion Programmes1 that train mid-career switchers in new skills for the industry.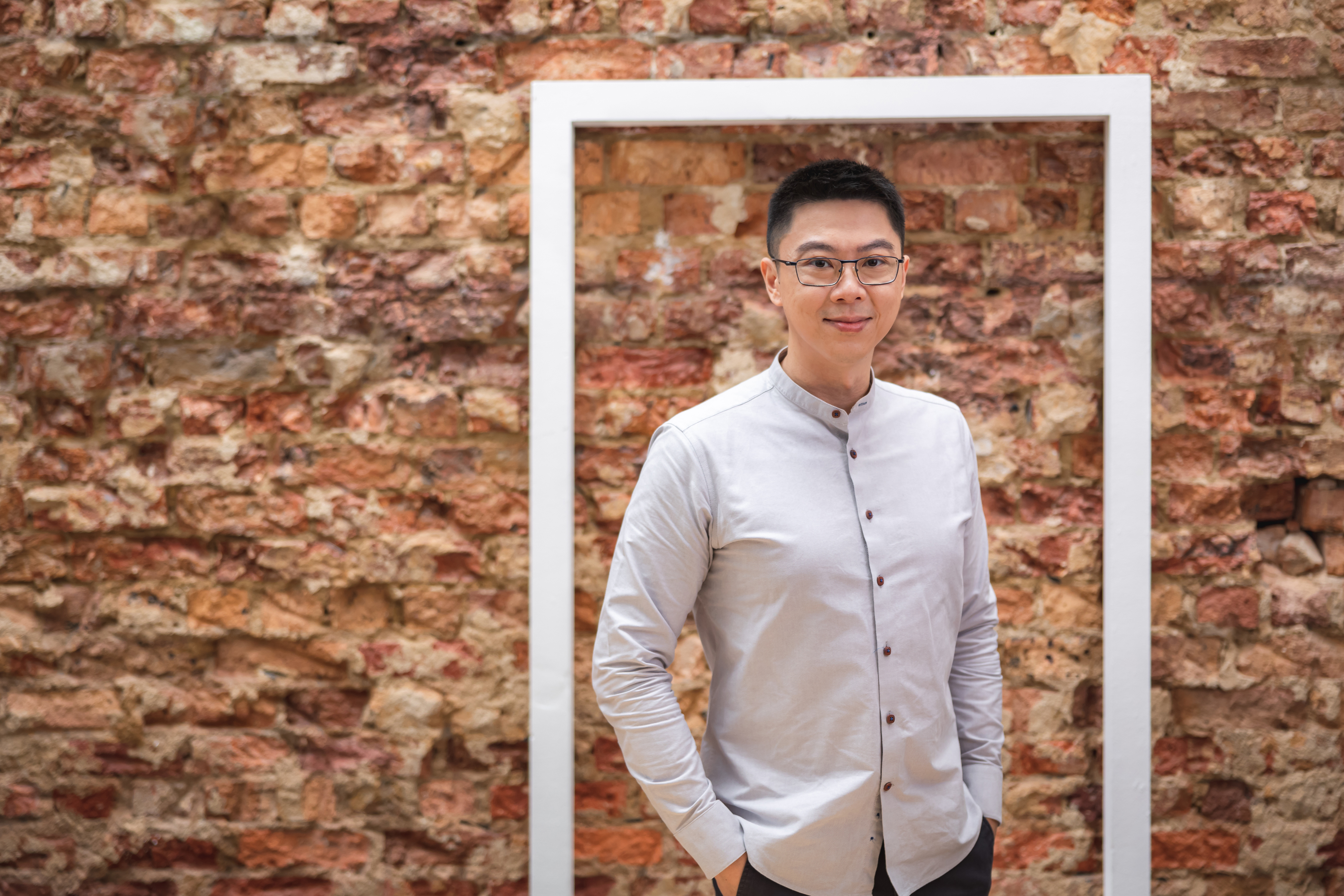 Victor Loke
Enterprise Agile Coach
Sertis International
Victor started his career as a design engineer in the high-tech semiconductor industry. Over time, he found his calling with people development and coaching. To build his career, he invested in professional coach training and technical upskilling, and today, he is an International Coaching Federation credentialed executive coach. Victor dedicates his personal time to the Agile community, where he recently hosted the Regional Scrum Gathering℠ Singapore 2021 conference. He also volunteers as an alumni mentor to undergraduate students of the National University of Singapore. Victor finds it deeply rewarding helping others seek their higher purpose in life, and to build themselves up.
1 Professional Conversion Programme is being progressively renamed as Career Conversion Programme.